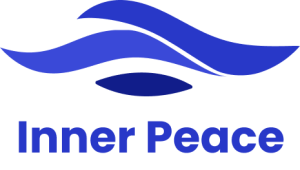 ---
Within the Inner Peace project and part of JYIF mobility was to hold a capacity building for organizations and youth leaders, A training course on post-conflict trauma and mindfulness was held in the Dead Sea – Jordan from June 16-22, 2023. The training gathered 30 participants – youth workers from 6 partner organizations from Jordan, Egypt, Palestine, Turkey, Lithuania, and Sweden.
At the start of the activities, participants got to know each other and shared their experiences and expertise on peace-building, mindfulness, conflict resolution, and human rights. They also discussed the most important goals they hoped to achieve during the training.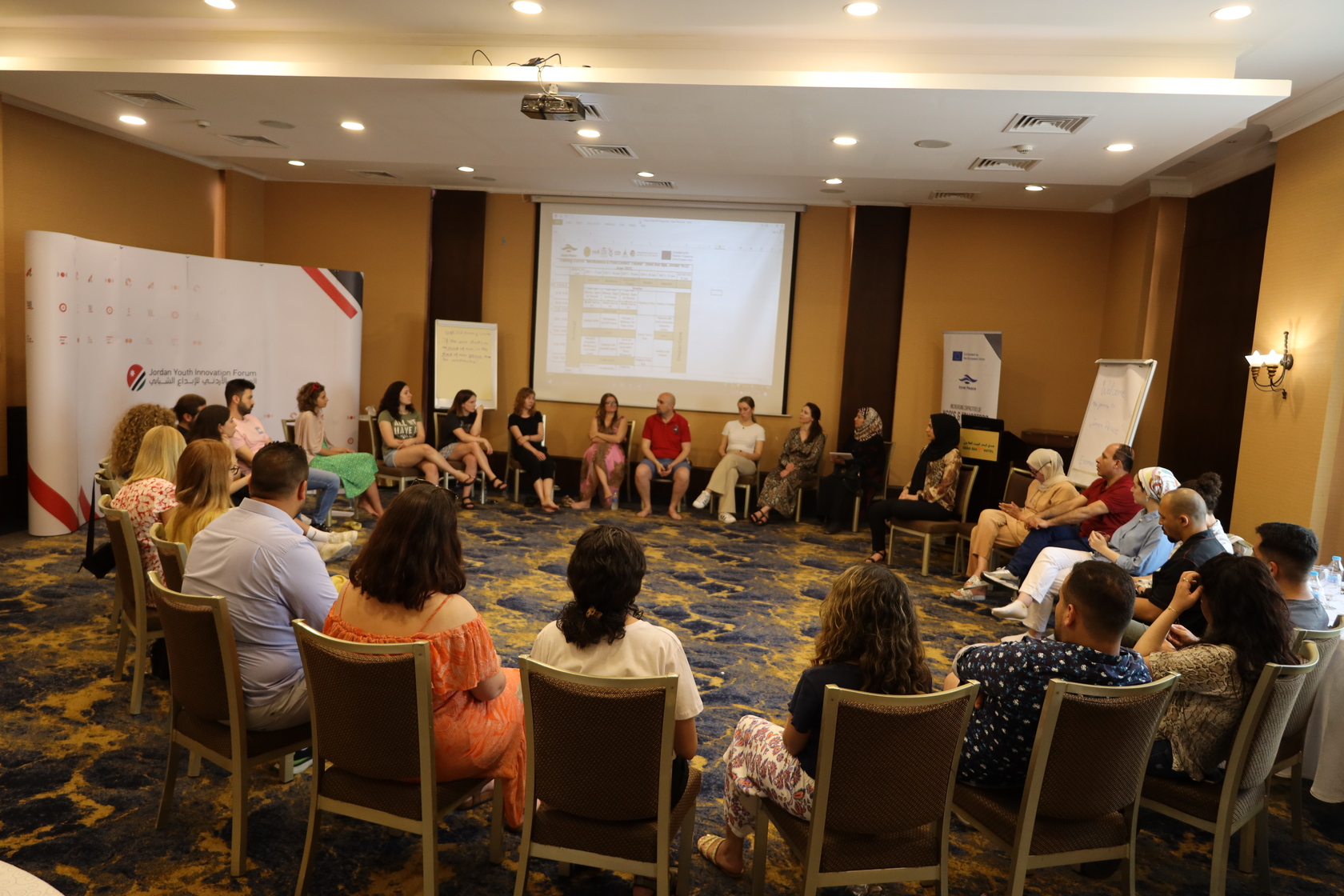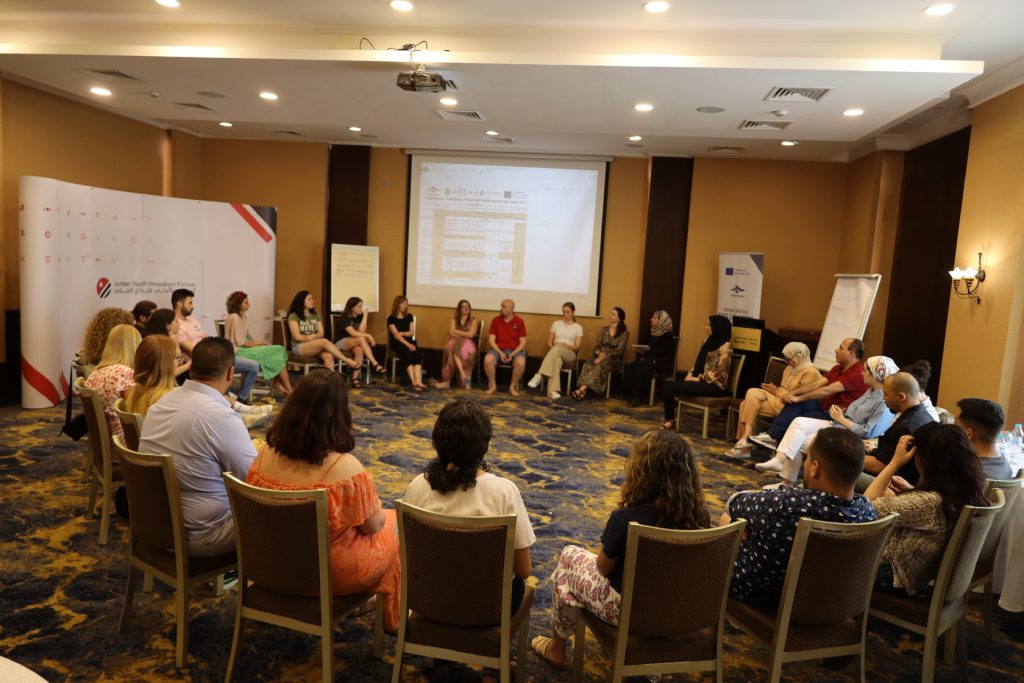 The mobility was centered around mindfulness and post-conflict trauma. Participants engaged in a range of mindfulness workshops led by a Swedish trainer. They also discussed the primary purpose and significance of mindfulness exercises, as well as the beneficial effects they may have on an individual.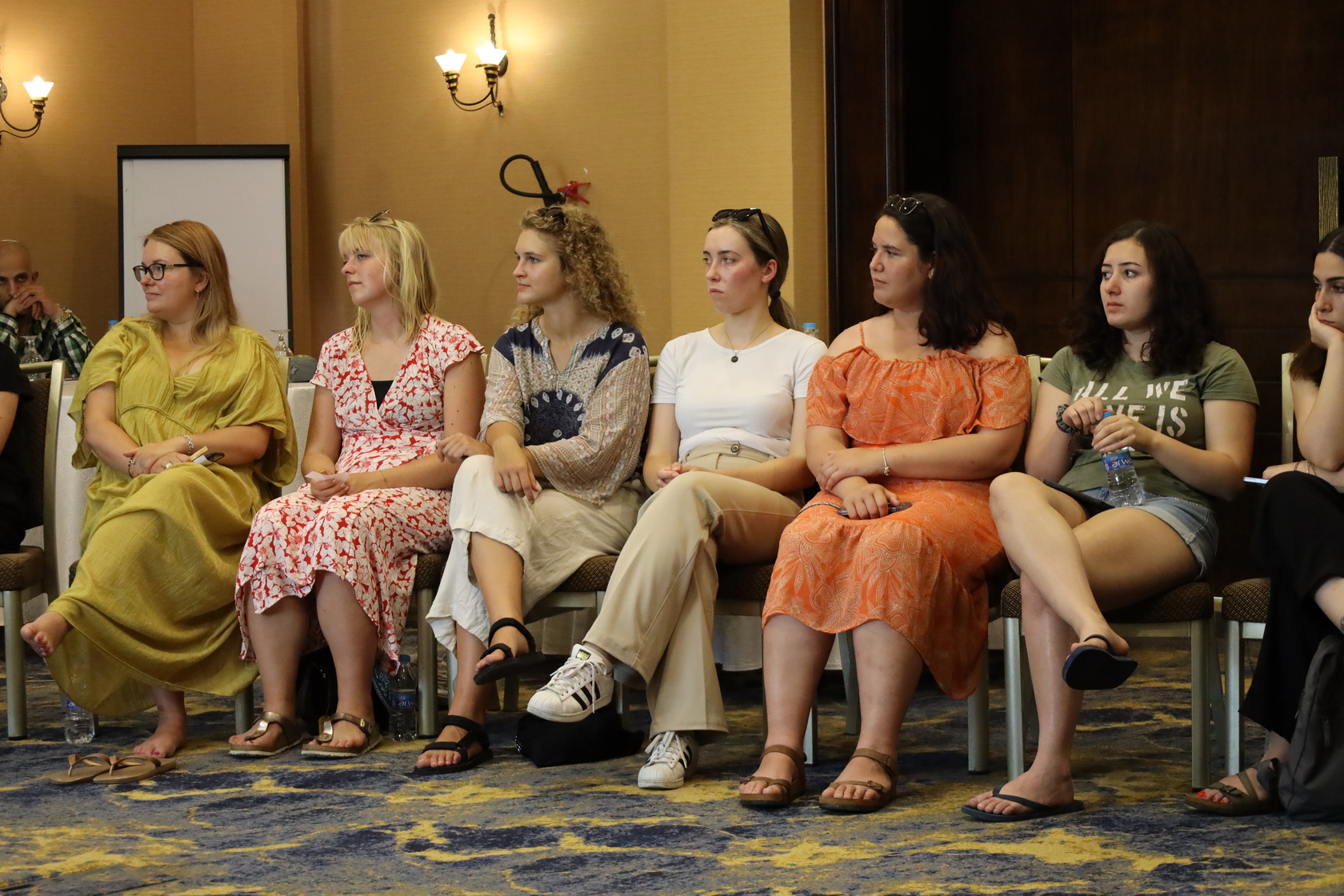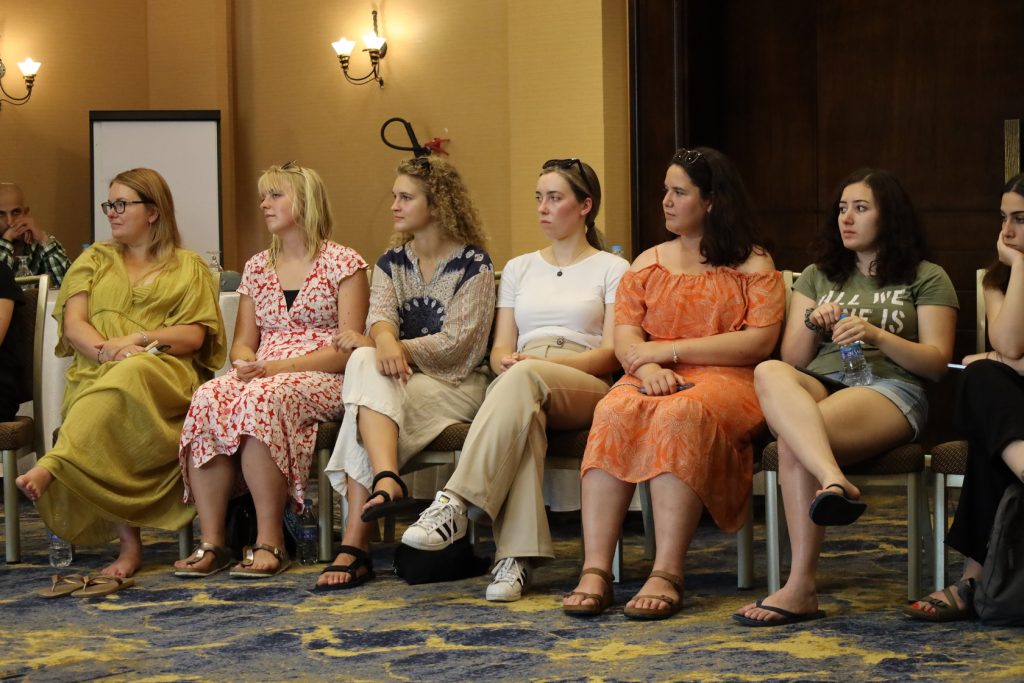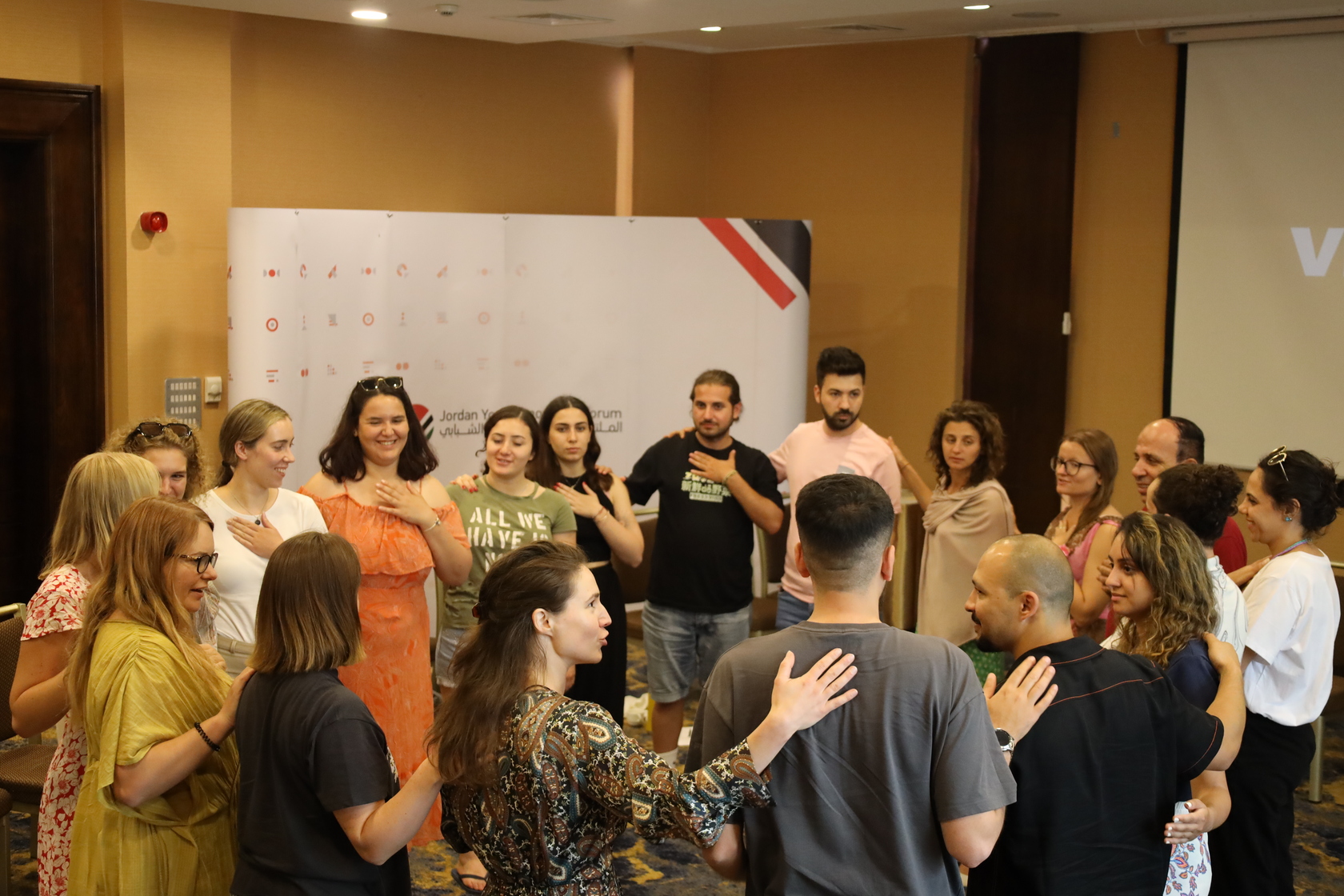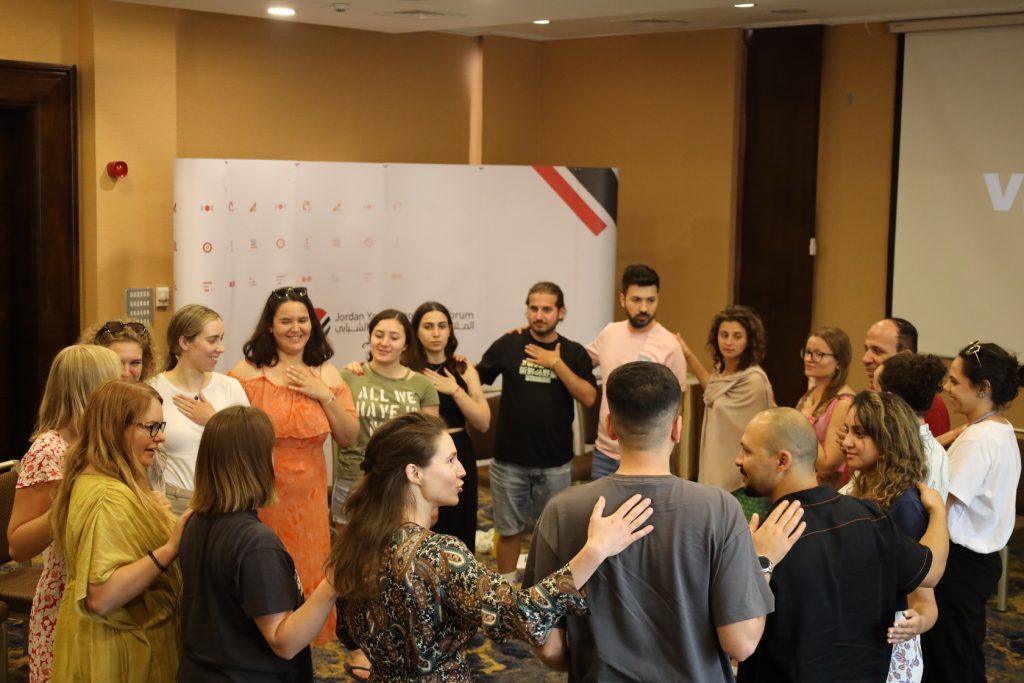 Participants had the chance to explore post-conflict trauma subjects with residents and conducted interviews. They discussed their results after various field activities organized by AQU. Additionally, attendees discussed their own experiences and thoughts about post-conflict trauma and how it manifested differently in various contexts. Finally, participants developed techniques for addressing the post-conflict traumas they had identified using mindfulness techniques.

Learn more about the capacity-building training course by watching this video!
---