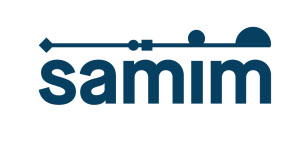 The winners of the first cycle of the SAMIM grant were invited to an exclusive signing ceremony The ceremony was presented by JYIF Executive Director Ali Haddad, who congratulated the winners on their achievements and wished them success in their journeys to creating sustainable cities.
The agreements signed by the winners outline their commitments to driving sustainable development SDG (11) and ensuring responsible consumption and production SDG (12) , promoting social inclusivity, and addressing the pressing challenges facing their urban landscapes. These commitments include developing and implementing sustainable solutions, raising awareness of sustainability issues, and building partnerships with other stakeholders.
The signing ceremony was a significant milestone in the SAMIM program, as it marked the official launch of the winners' journeys to creating a lasting impact. The agreements signed by the winners represent a firm commitment to sustainability, and they are sure to have a positive impact on their communities.


Samim Project aims to develop a network of support structures in the Mediterranean that contributes to the development of local civil society and enable youth from civil society organizations to lead sustainable and innovative territorial projects. Read more about the Samim Project here
---
Jordan Youth Innovation Forum (JYIF) is the support structure within SAMIM project in Jordan. With great enthusiasm, JYIF actively aids six Civil Society Organizations (CSOs) that have been chosen from Jordan to execute their projects funded by the Samim grant. let's introduce you to the six winning CSOs and shed light on their respective projects:
1. Dibeen Association For Environmental Development
The "ECODI" project aims to overcome the obstacles to waste recycling in Amman, by developing policies and tools for behavioral changes. Dibeen aims to conduct policy research to identify barriers and recommend solutions to decision-makers. this tool, the first of its kind in Jordan, will be implemented by training young environmental activities and launching practical activities to promote waste separation at the source.
Main Activities of the project:
Development of a systematic behavior change tool based on the RANAS Methodology and the results of the guidance document, workshops, and targeted sessions.
Two Training workshops will be organized in Amman for young people involved in environmental awareness and protection work.
Implementation of the behavior change tool, which will include awareness campaigns, innovative and targeted videos, written or audio messages, and drawings
Presentation of the behavior change tool to stakeholders, partners, and field workers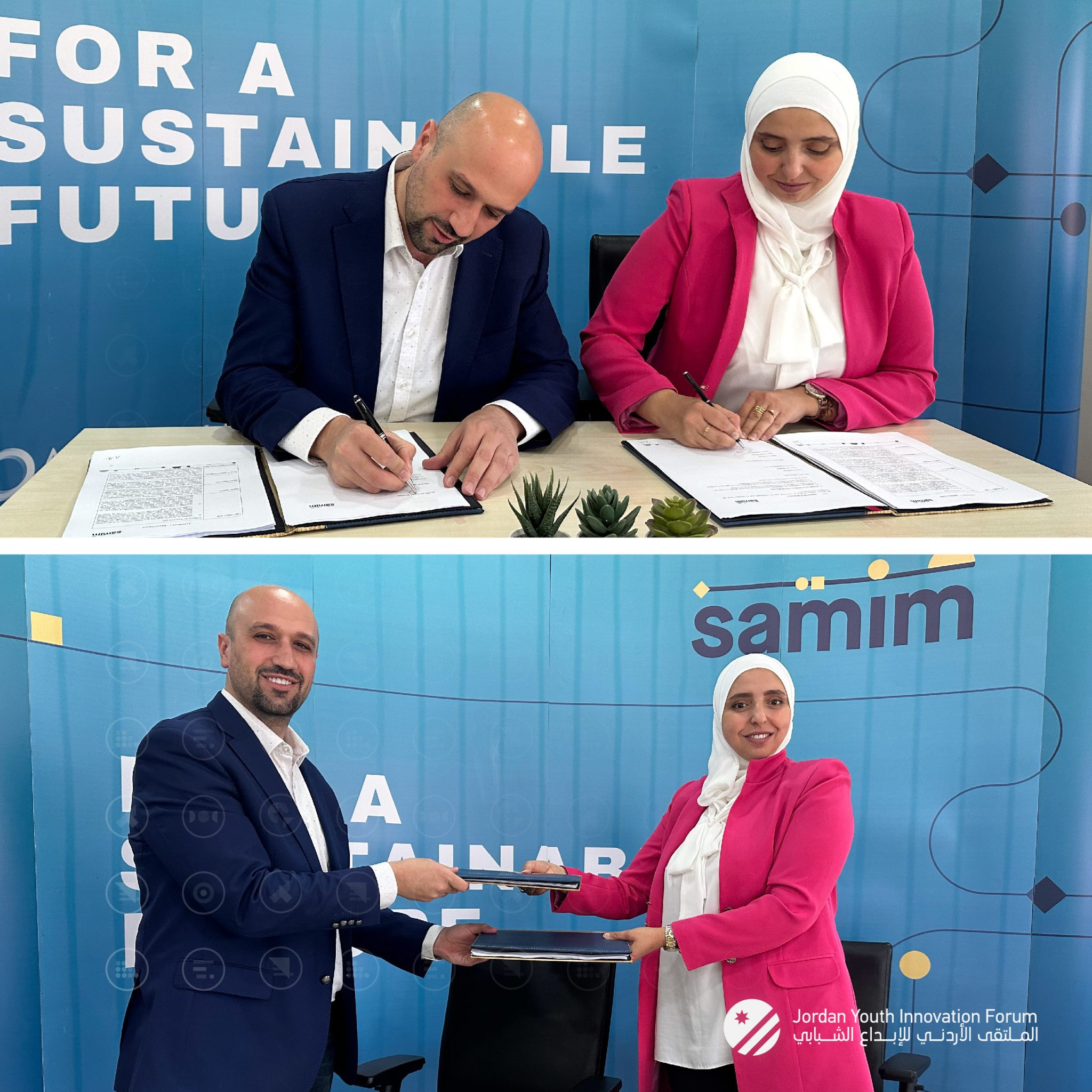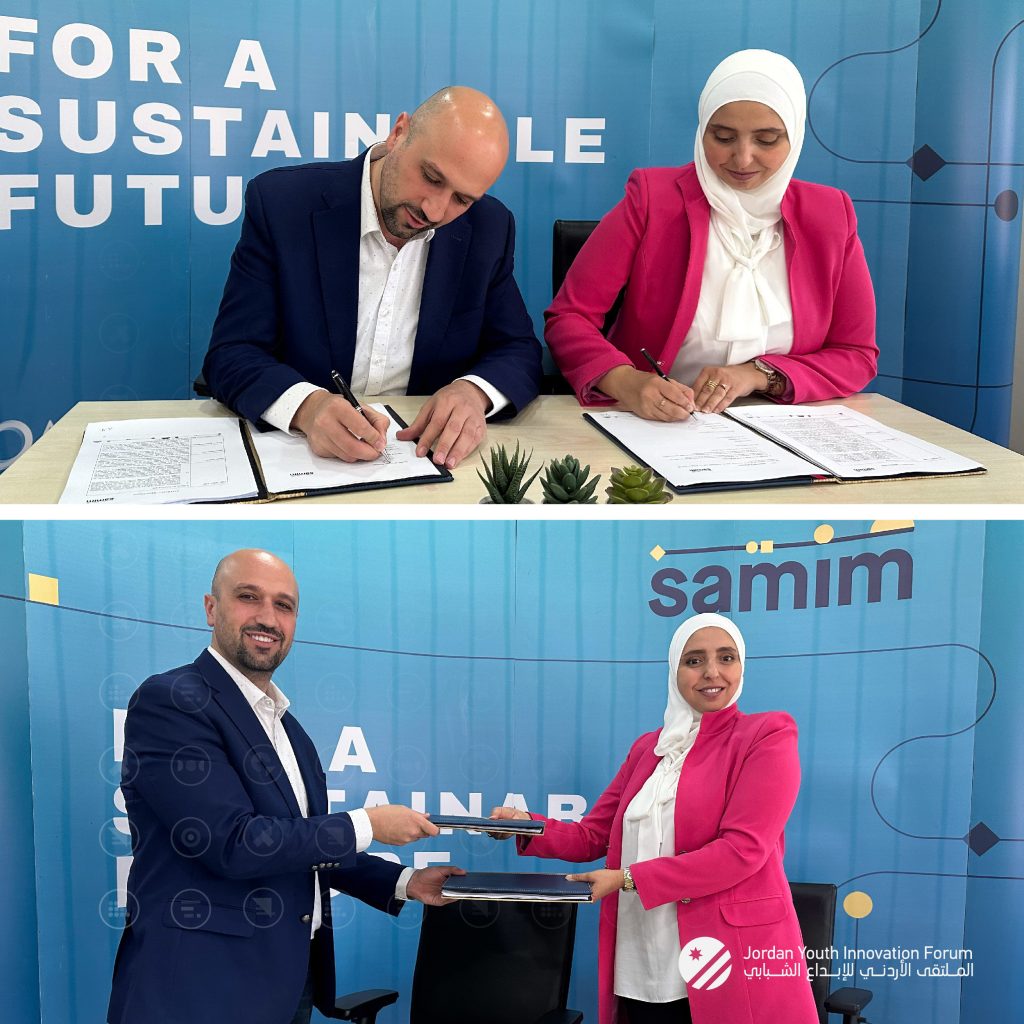 2. Taqarub For Civil Society Development
The "Amman Down Town Treasure Hunt" Project in Amman Promotes sustainable tourism in Jordan. Taqarub offers a list of attractions, a treasury hunt game, training workshops, and partnerships for sustainable tourism. The Project stimulates the local economy, collaborates with local businesses and NGOs, and evaluates its impact to provide future recommendations

Main activities of the project:
The project will take place over two days, starting at 7:00 a.m. and finishing at 6:00 pm each day, with meals in local restaurants serving traditional dishes to support local services and stores in the town. the adventure will include visiting different locations each week for activities, where food, accommodations, and local stores will be alternated to cover as many local businesses as possible. the main aim of the project is to promote adventure tourism while supporting Sustainable Development Goals (SDGs( 11 and 12.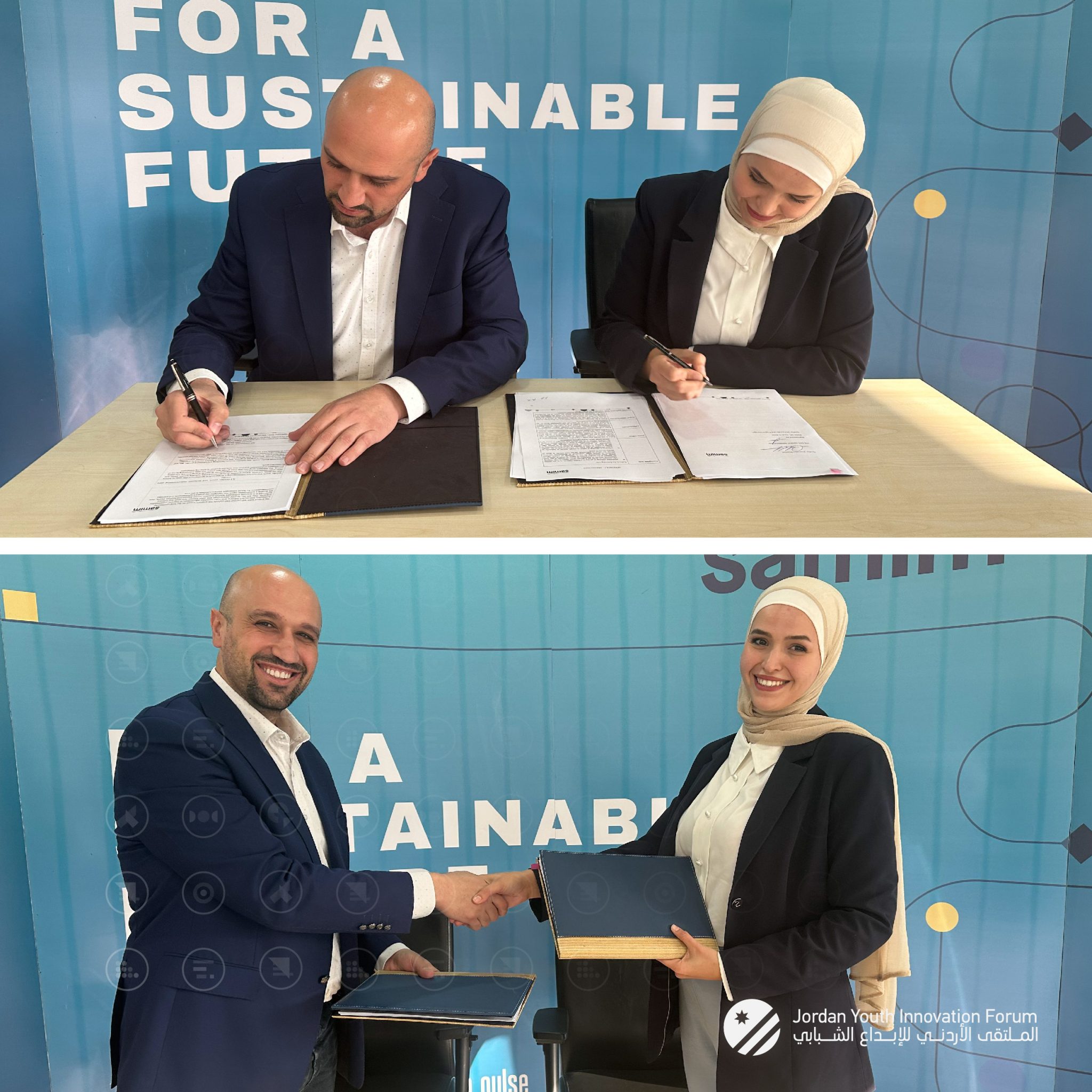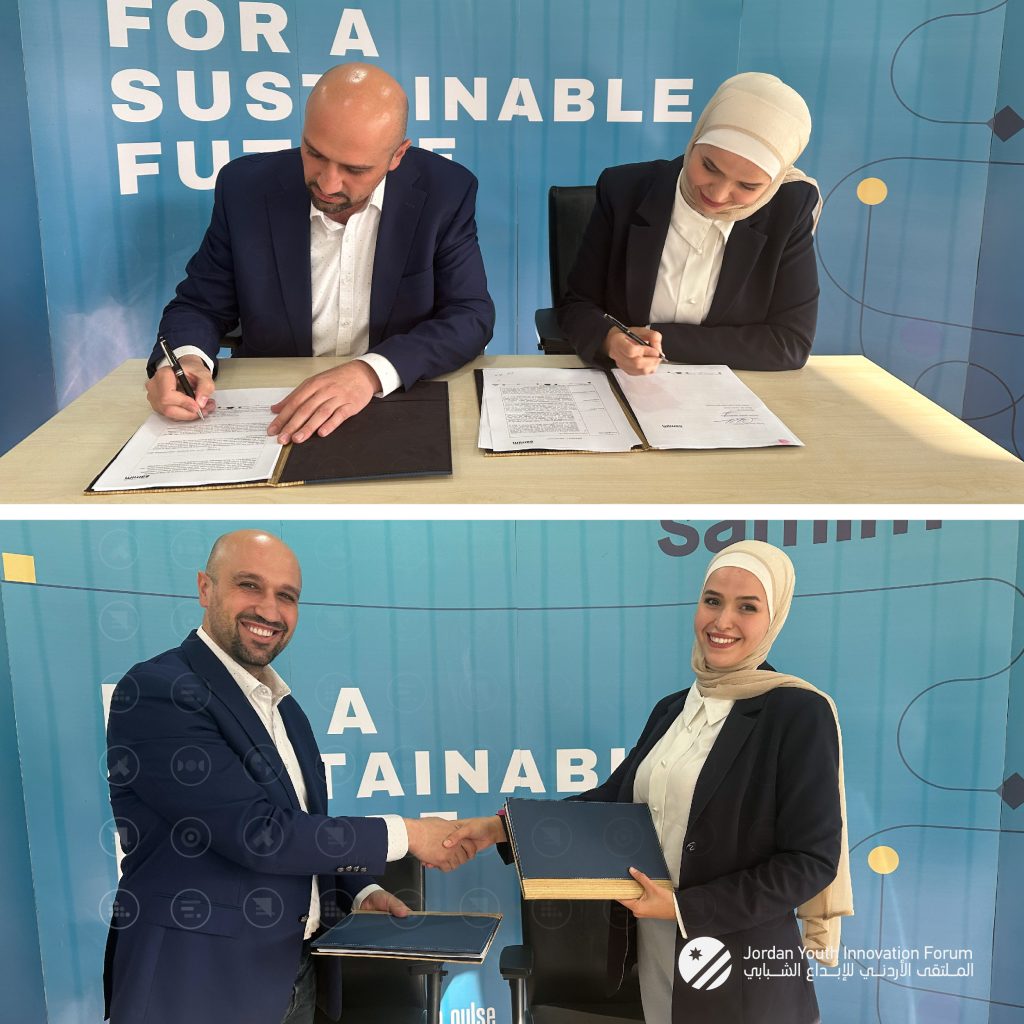 3. Shabab 42 Foundation
The "Madaba Heritage" project aims to support sustainable tourism in the Madaba region of Jordan by implementing various activities. The main aim is to revitalize the region and reduce unemployment and poverty. Educational conferences will be organized for young people. Tourists will be informed about the sites to visit, and local communities will be involved in preserving and promoting religious and cultural heritage.
Main activities of the project:
Designing training material on tourism and antiquities in Madaba governorate in an easy and interesting was to be used when training young people and workers in organizations during the program implementation period.
Implementation of awareness-raising lectures for young people in society on laws and regulations relating to the alteration of tourist facilities, and presentation of types of tourism.
Preparation and design of a website in Arabic and English aimed at introducing tourists to all the places in Madaba governorate, and creating a tourist map of the governorate from the point of view of young people.
Creation of an audio podcast in Arabic and English to educate local and foreign tourists about Madaba Governorate and the governorate's most important tourist spots.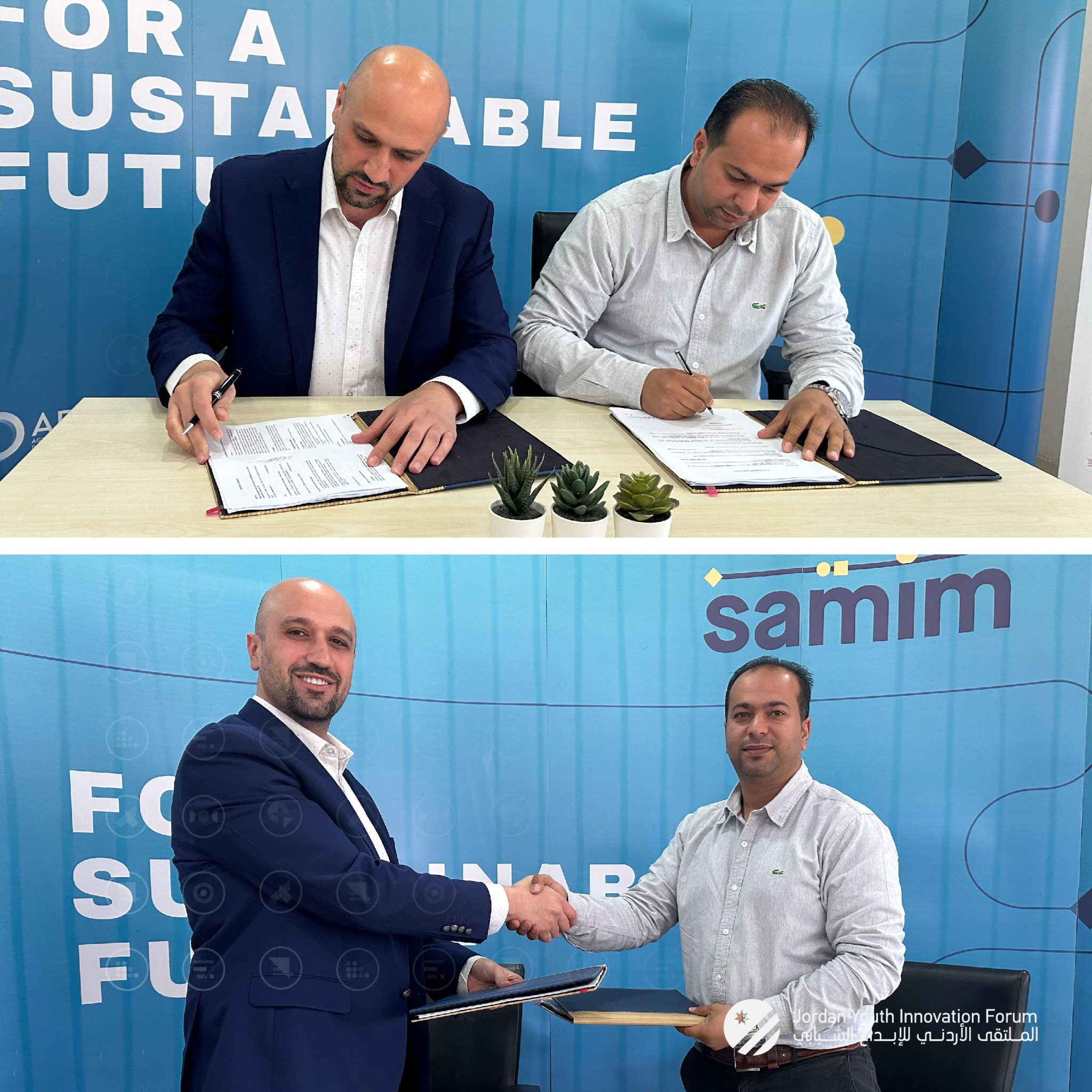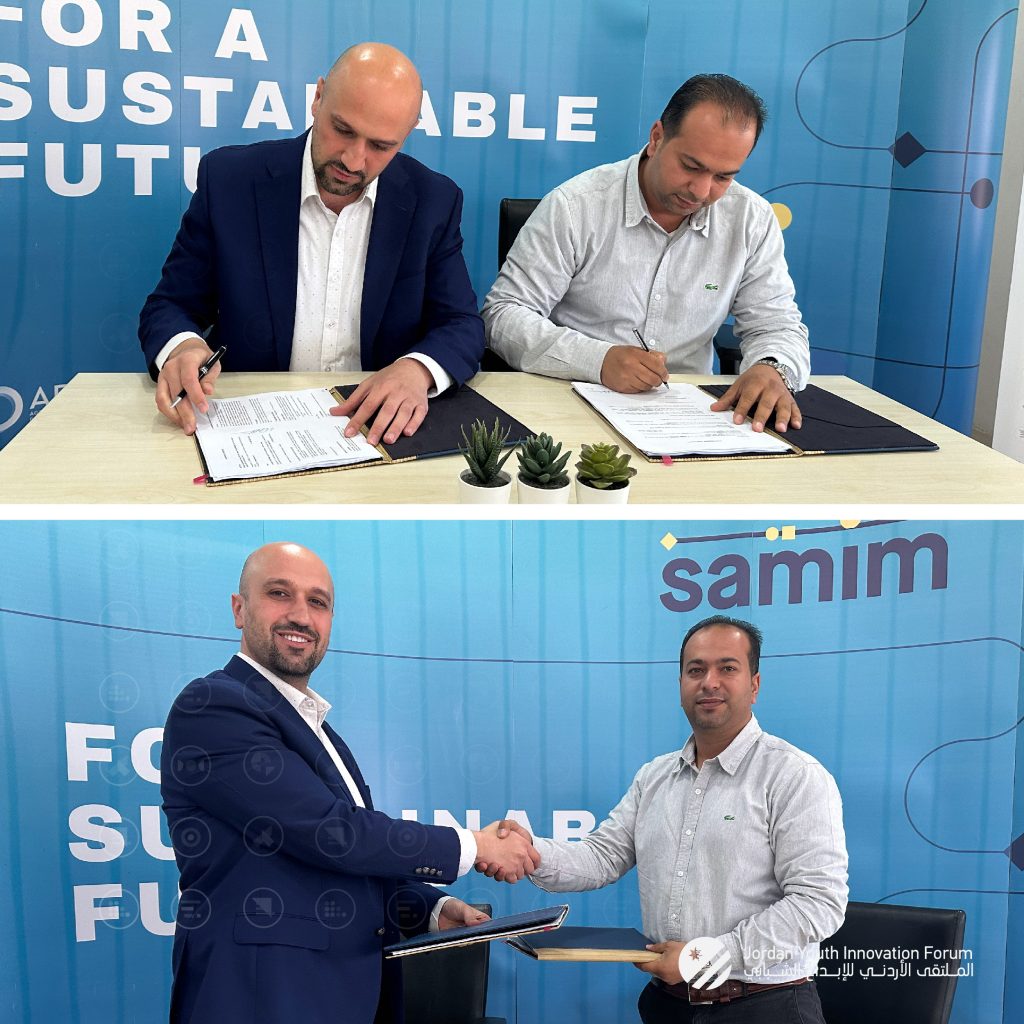 4. Wasel For Awareness and Education
The "Youth Towards Sustainable Cities" project aims to address the needs of the Sahab community and improve road infrastructure. It includes an in-depth needs assessment, collaborative planning with local partners, and the recruitment and training of volunteers.

Main Activities of the project:
Survey of street lighting, tree planting, and road infrastructure problems, to be launched among members of the local community in Sahab.
Identification of potential partners for the signing of a memorandum of understanding, including Balkoneh (Local NGO) , the municipality of Sahab, and the Ministry of Local Affairs.
Capacity-building for volunteers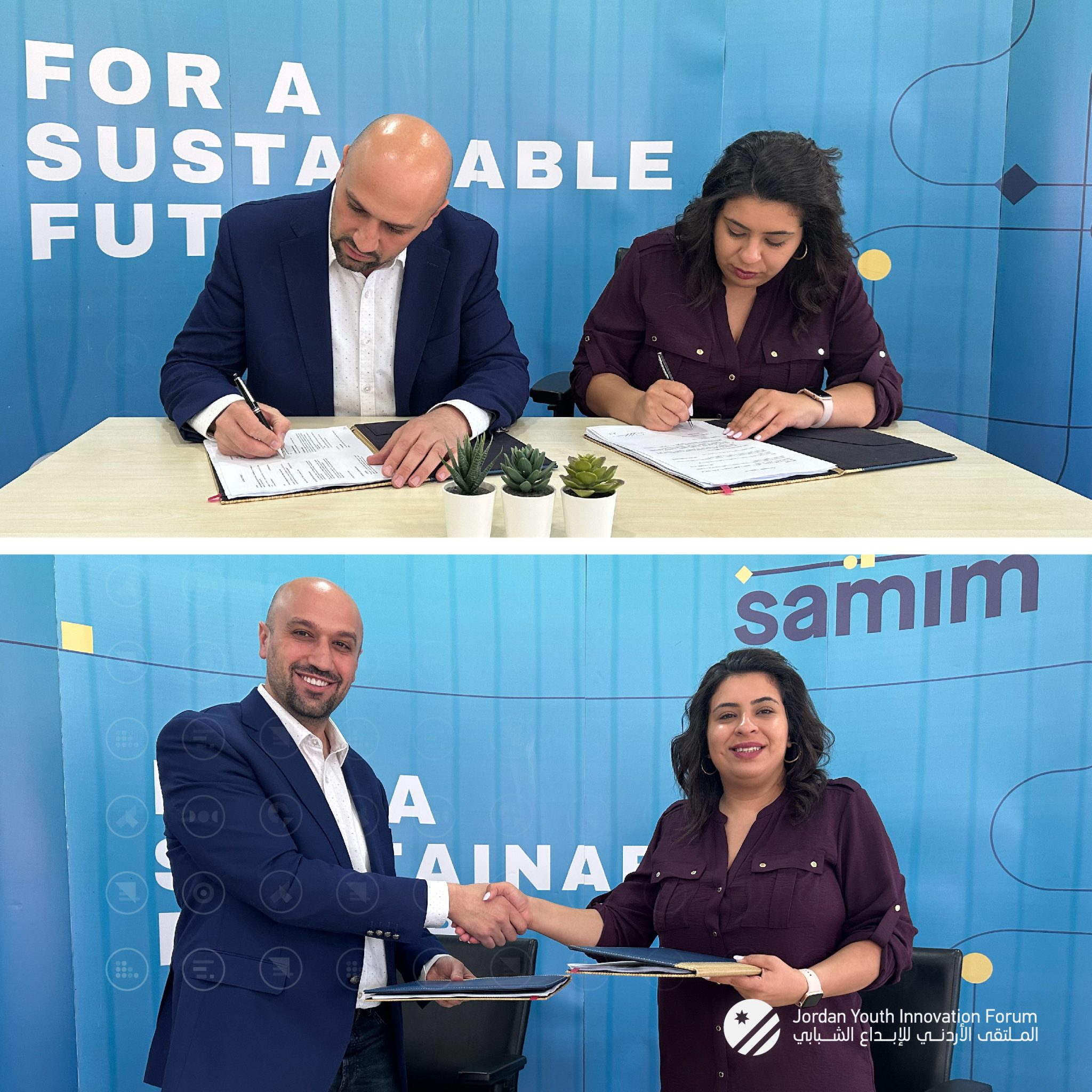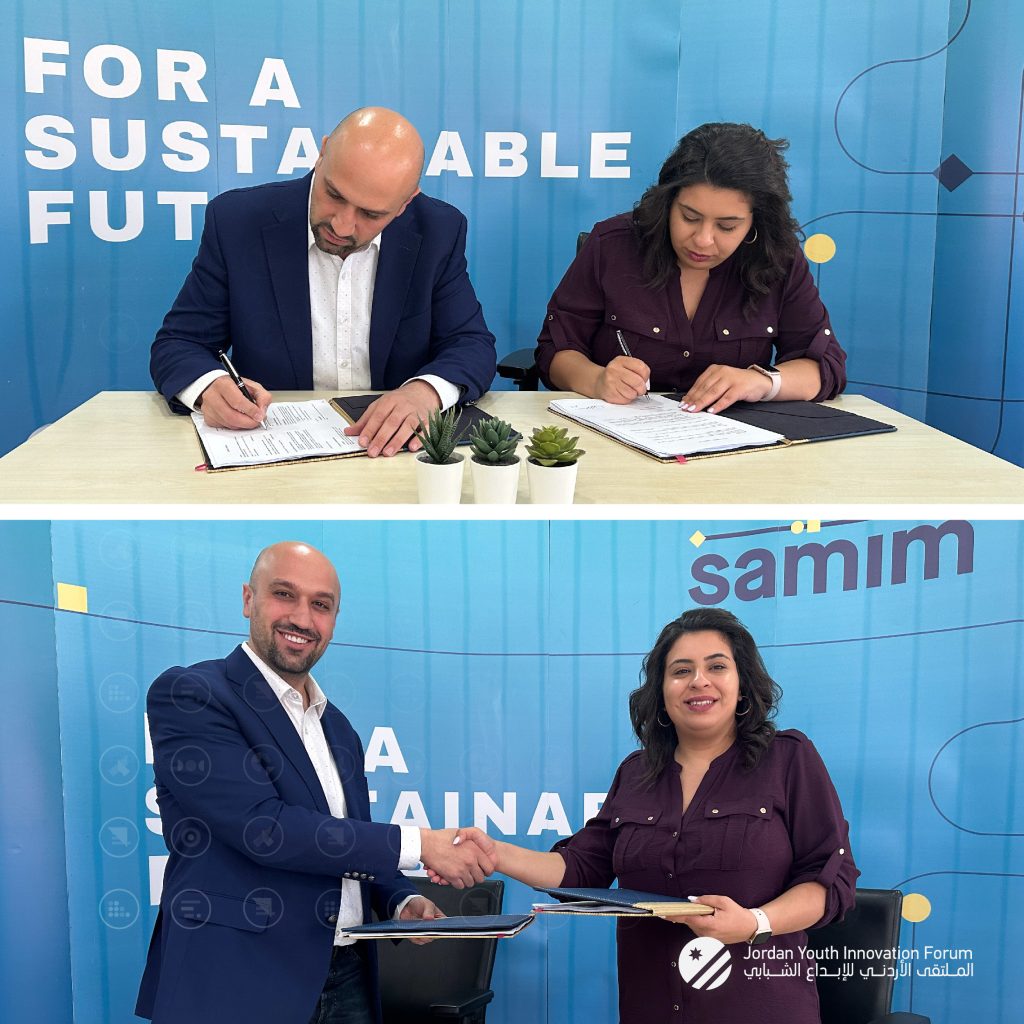 5. Jordan Green Building Council
The aim of the "Towards Sustainable Resources Efficient Household" Project is to transform household waste into business opportunities to support the economy of women and young people. The overall aim is to covert local initiatives into sustainable businesses using approaches such as awareness-raising, resource efficiency strategies, and waste management

Main Activities of the project:
Mobilization of beneficiary communities, including schools and community organizations, to raise awareness of the impact of water and energy consumption and present solutions for optimizing these solutions.
Data collection and survey by a specialist in sustainable construction and housing, and based on the results of the survey, training for 25-30 beneficiaries to raise awareness of entrepreneurial opportunities in waste management and sustainable construction and living.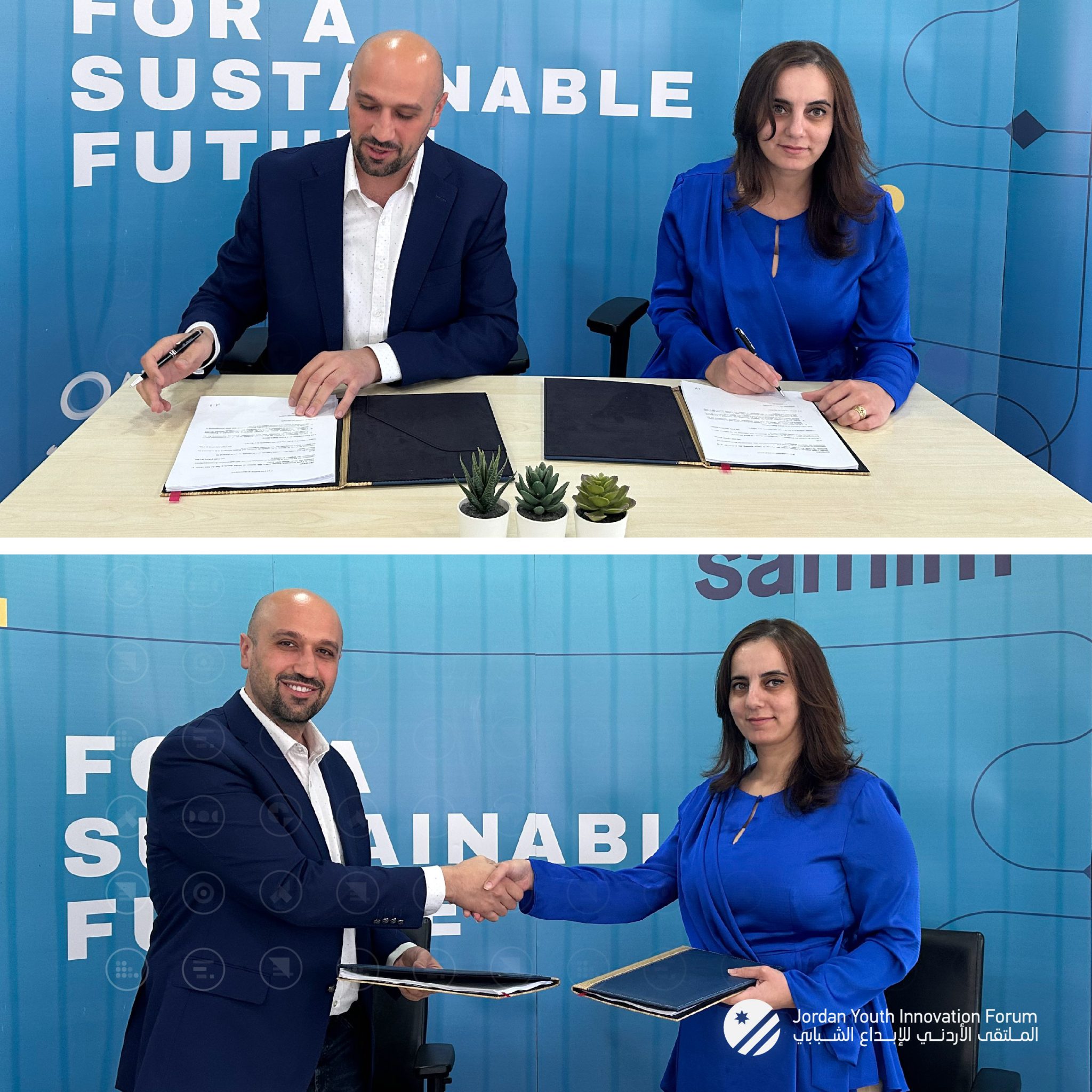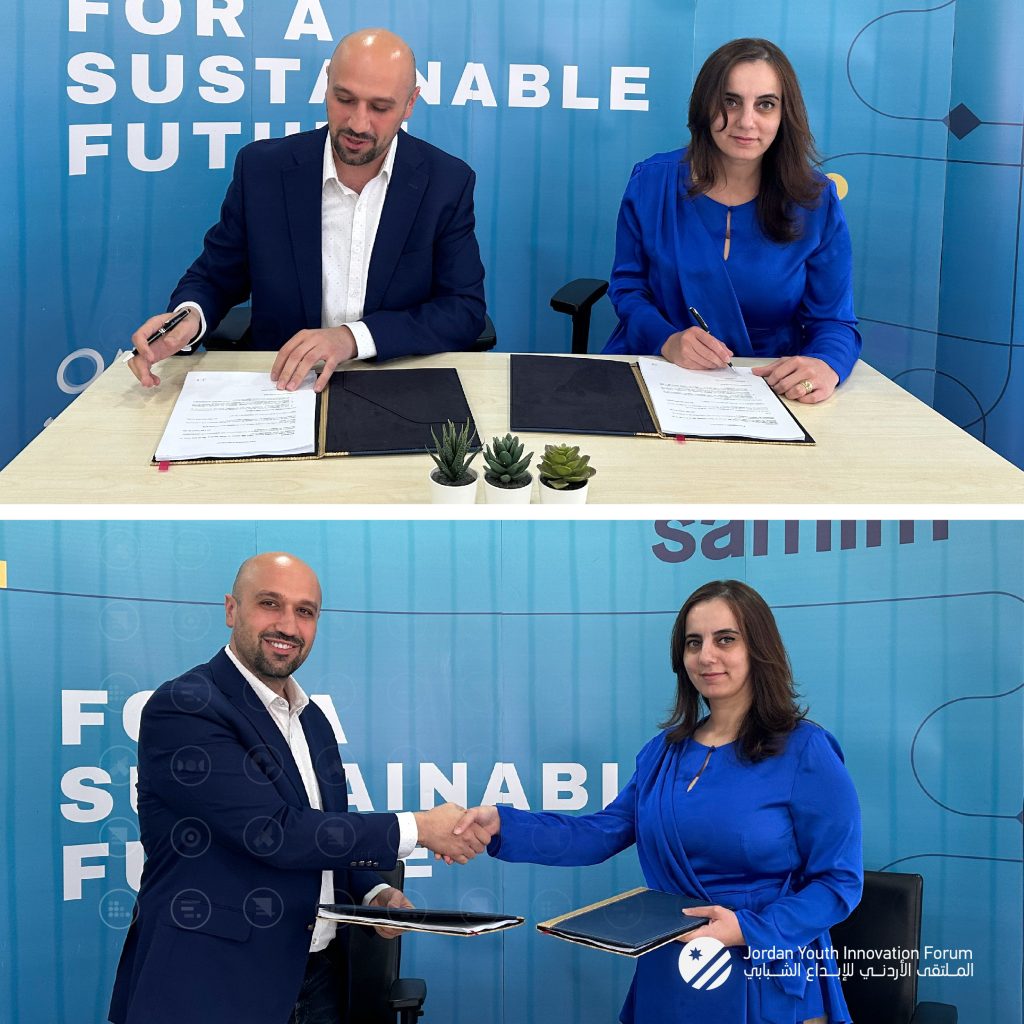 6. ISNAD Center For Empowerment And Development
The project aims to optimize waste management in Al-Mwaqar with a view to improving the health and well-being of the local population. it includes comprehensive waste assessments, awareness-raising and education initiatives, and collaboration with local stakeholders. The ultimate goal is to reduce pollution and the negative impacts of inappropriate waste disposal.

Main activities of the project:
Empowerment and training of the local community to set up small income-generating and saving-generating initiatives based on waste management, with an emphasis on the participation of young people and women.
Training participation to set up waste collection and sorting systems at the town hall, including garbage can filling, and a pilot project in the local community ( 10 households)
Awareness-raising campaign involving key players from the public and private sectors and local community representatives with media coverage
Training of active CSOs on sustainability actions and income-generating initiatives based on recyclable materials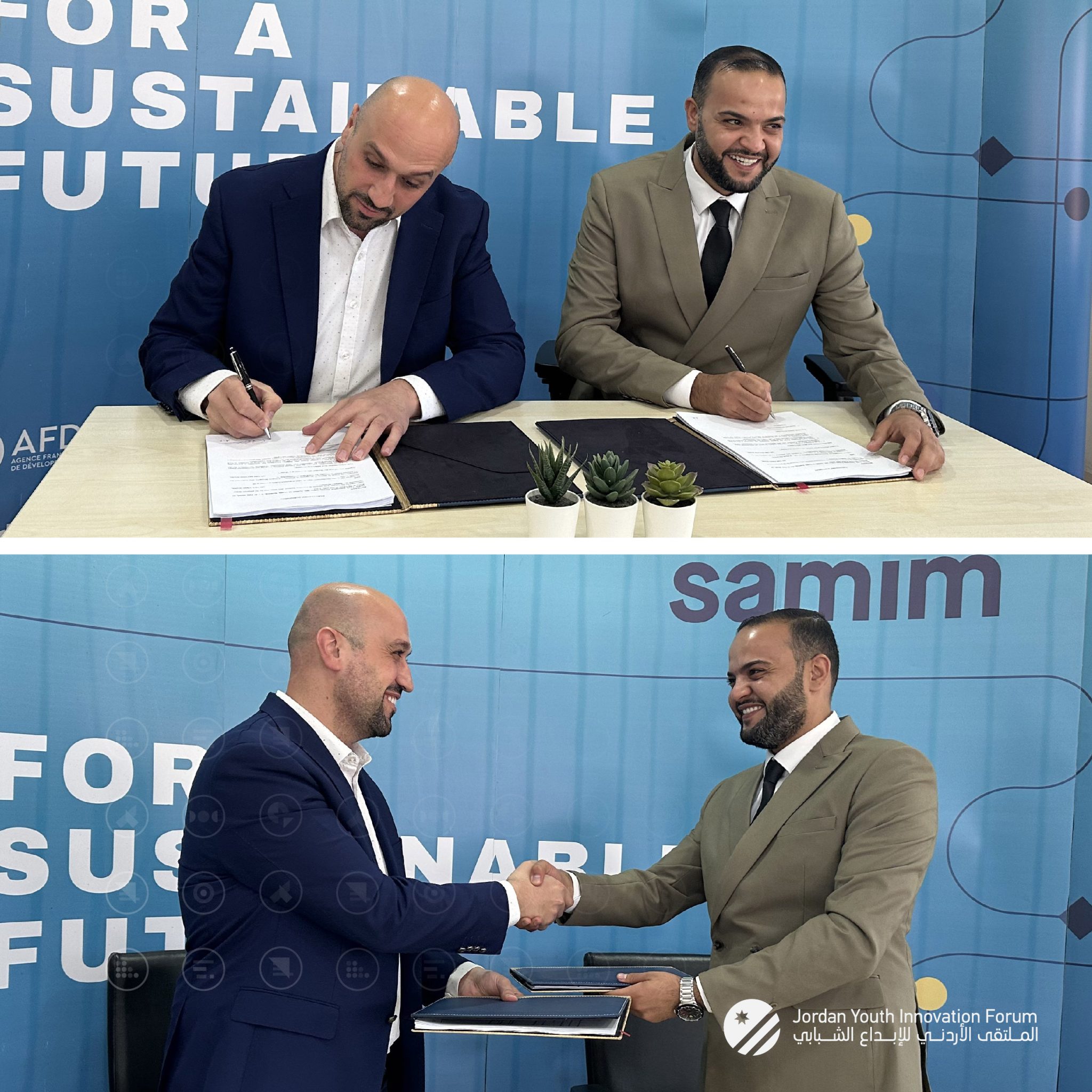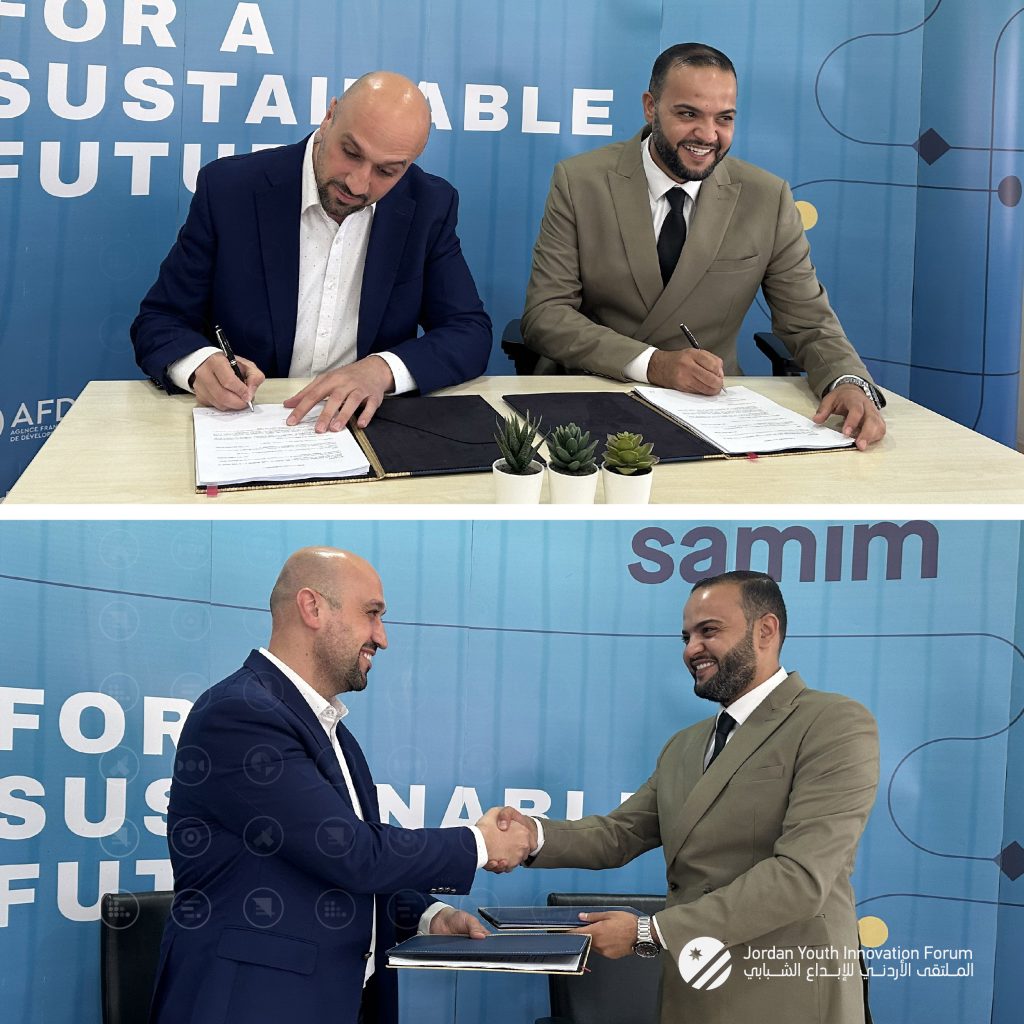 ---
We are excited to see the progress that the winners make in the coming years, and we look forward about the positive changes they bring about in their communities.