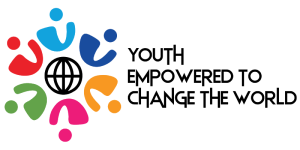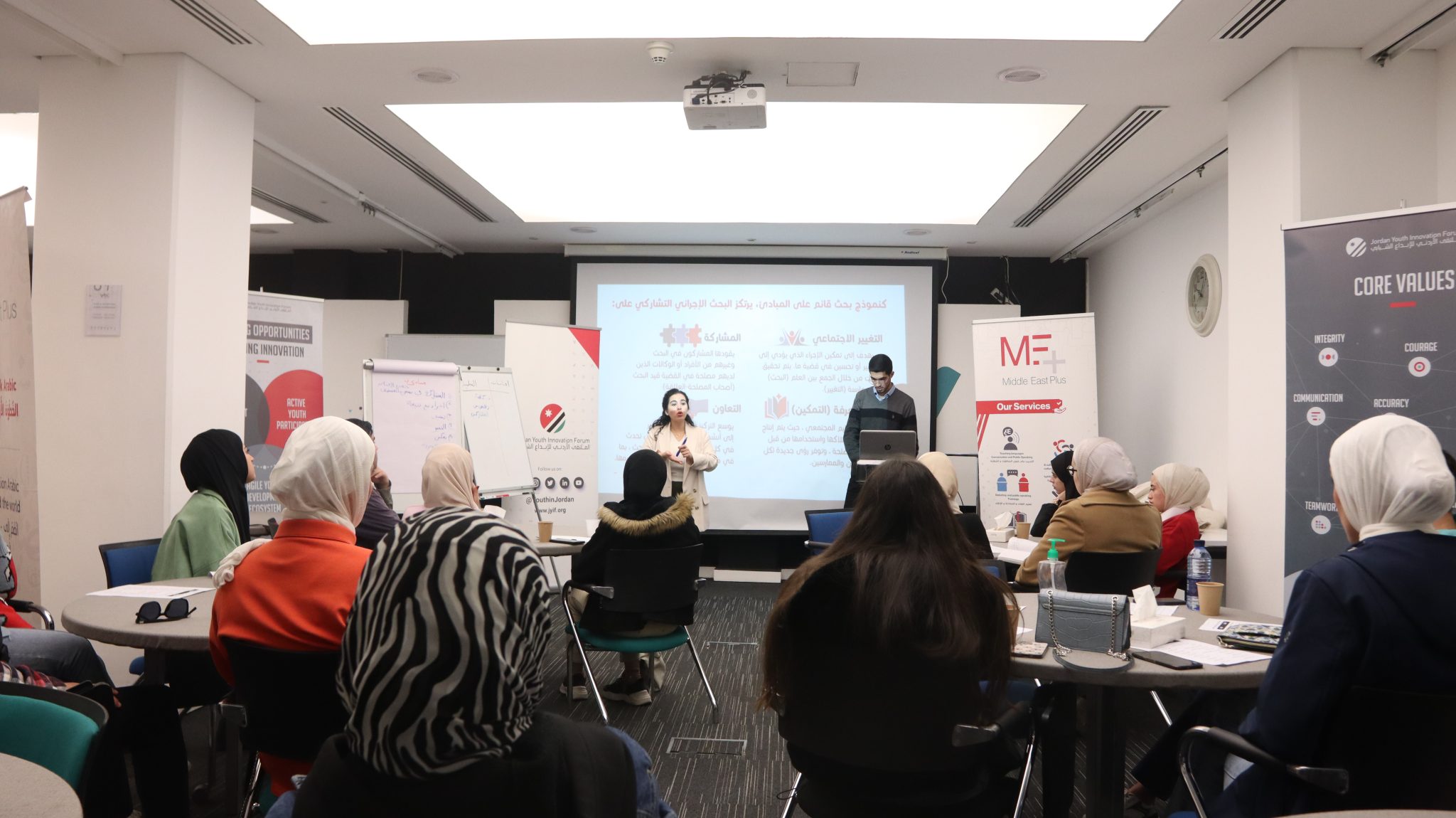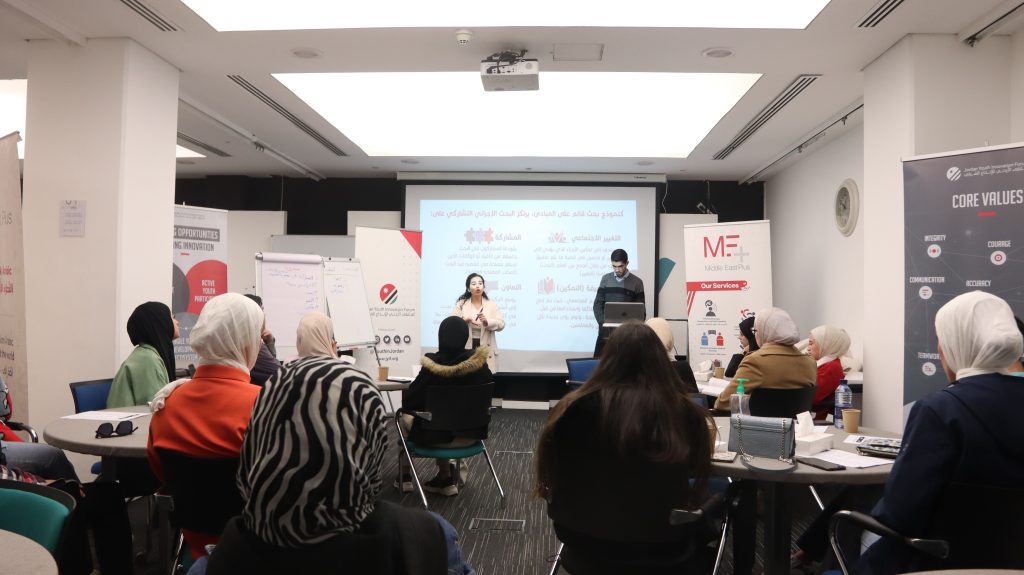 ---
On February 25-26, 2023, Jordan Youth Innovation Forum hosted the 1st Peer-to-Peer Local Training at V Business Centre in King Hussein Business Park, Amman. This training aimed to provide participants with a comprehensive understanding of scientific research and how to conduct quality research. As part of the EU-funded program, Erasmus+ Key Action (2) Youth Empowered to Change the World.
The training was designed to accommodate participants from various fields and backgrounds, including physical therapy, engineering, nutrition and diets, finance, business administration, translation and language studies, computer information systems, mathematics and statistics, mass communication, journalism, hotels, and hospitality management, among others. A total of 25 participants, including 17 females, attended the training.
Throughout the two-day training, participants engaged in various learning activities, including lectures, interactive discussions, case studies, and hands-on activities. They were introduced to scientific research, its importance, and the elements of good research. They also learned how to identify research questions and problems that address the scope and context of a problem. In addition, they gained a deeper understanding of Participatory Action Research (PAR) and how to implement it.
The training used a variety of tools and methods, such as research design templates, data collection tools such as surveys and questionnaires, reference materials such as scientific journals and textbooks, and online learning platforms or resources. The trainers were qualified and supportive, facilitating and simplifying complex terms and processes in a comprehendible manner.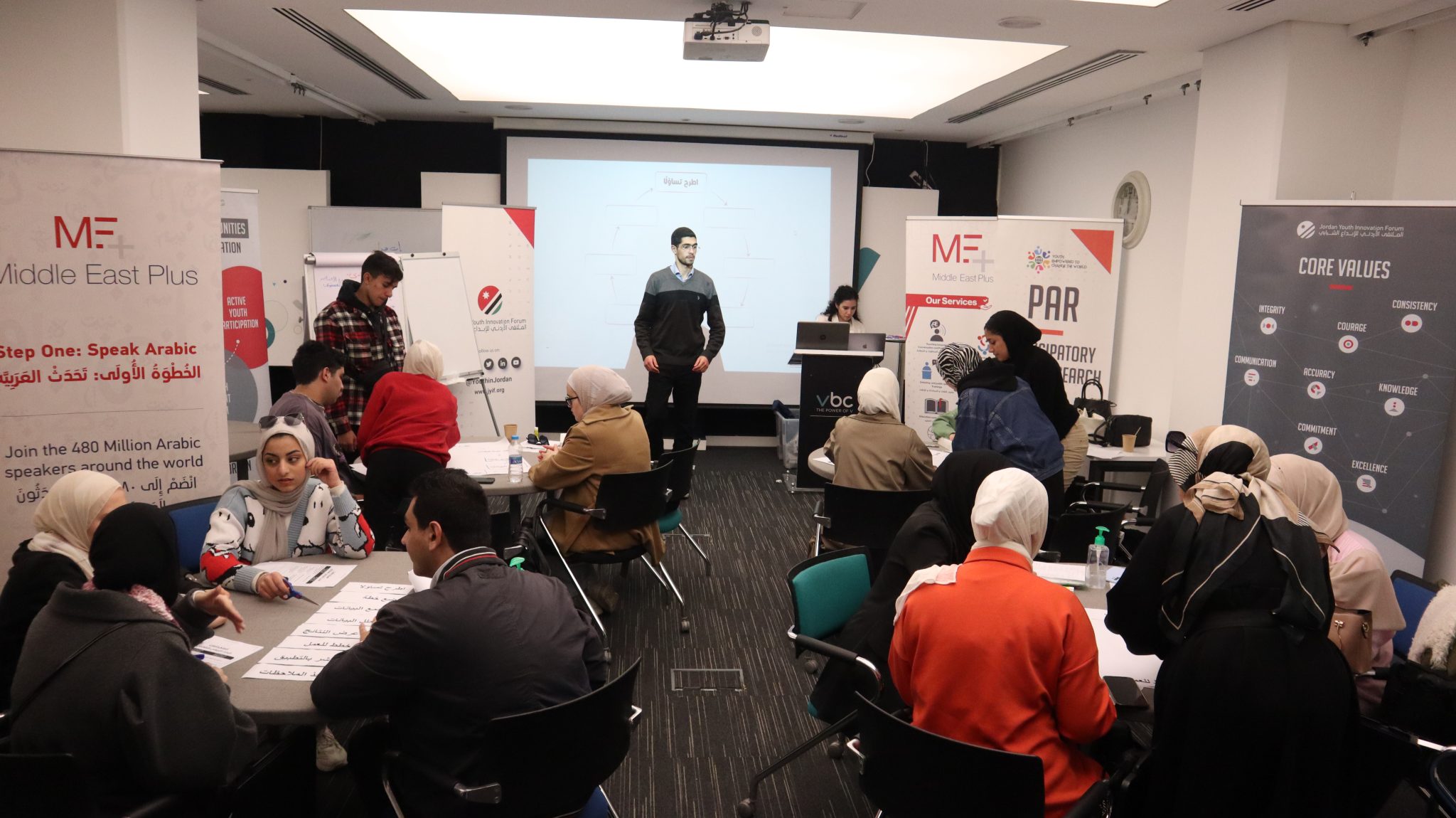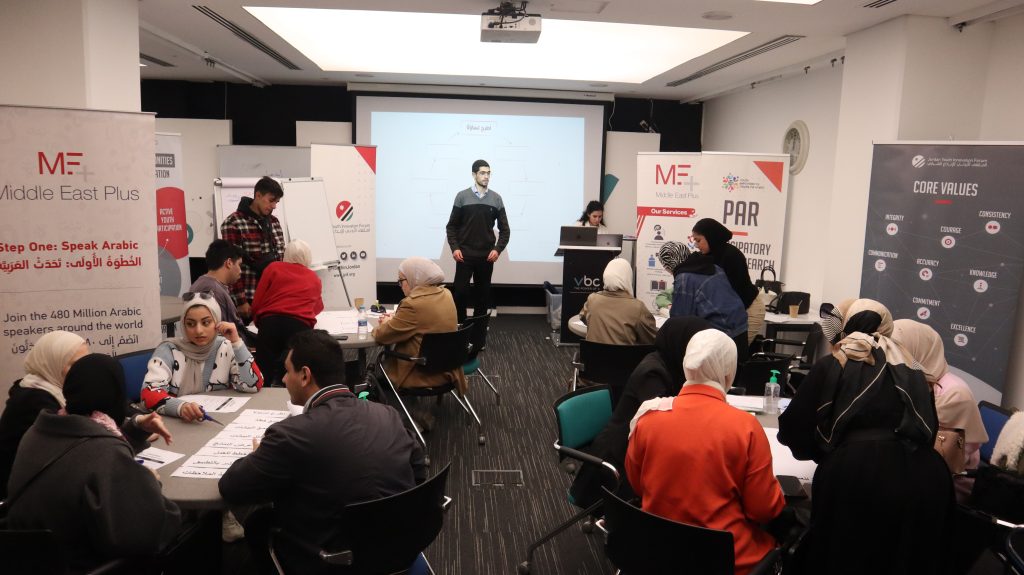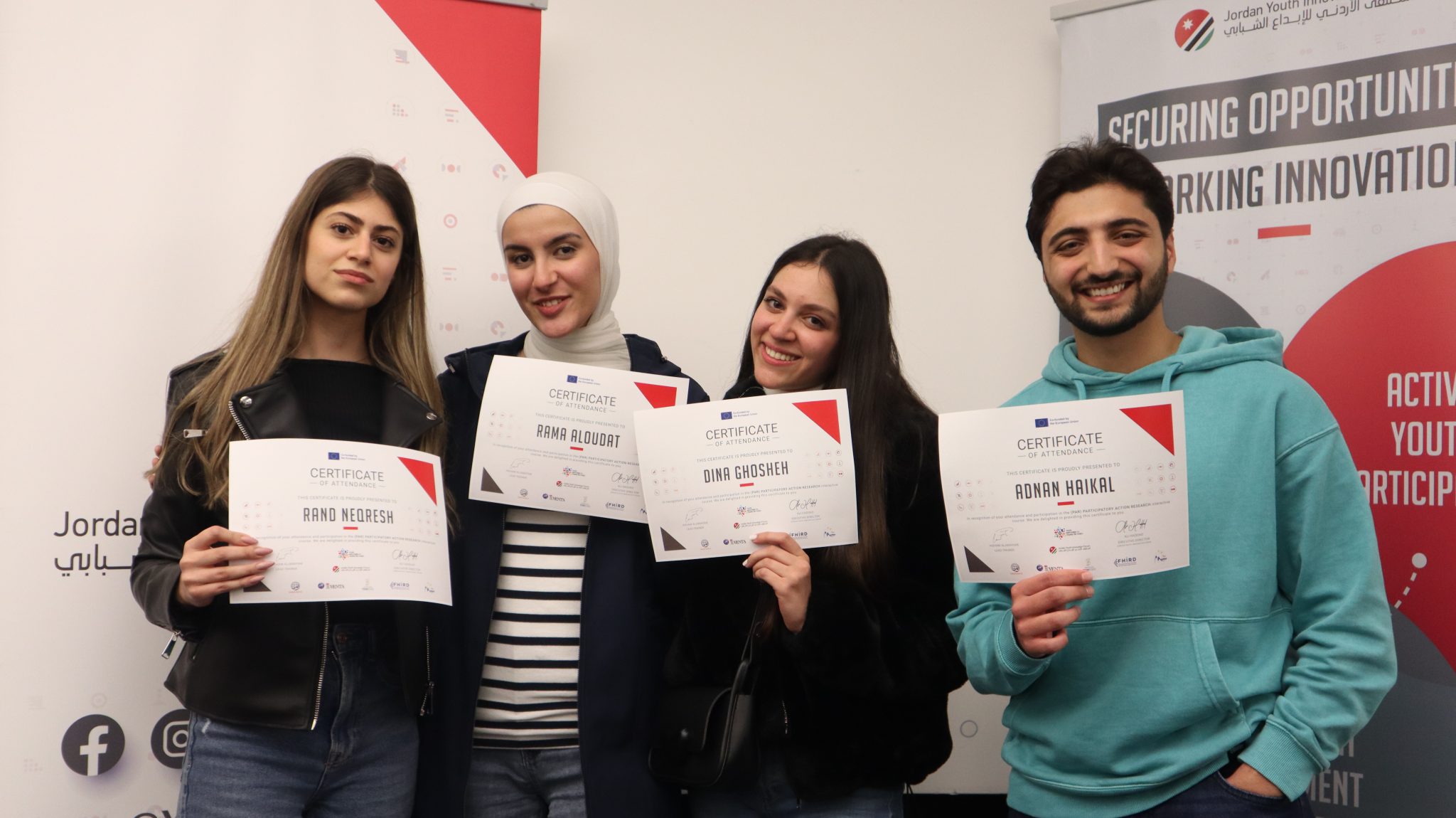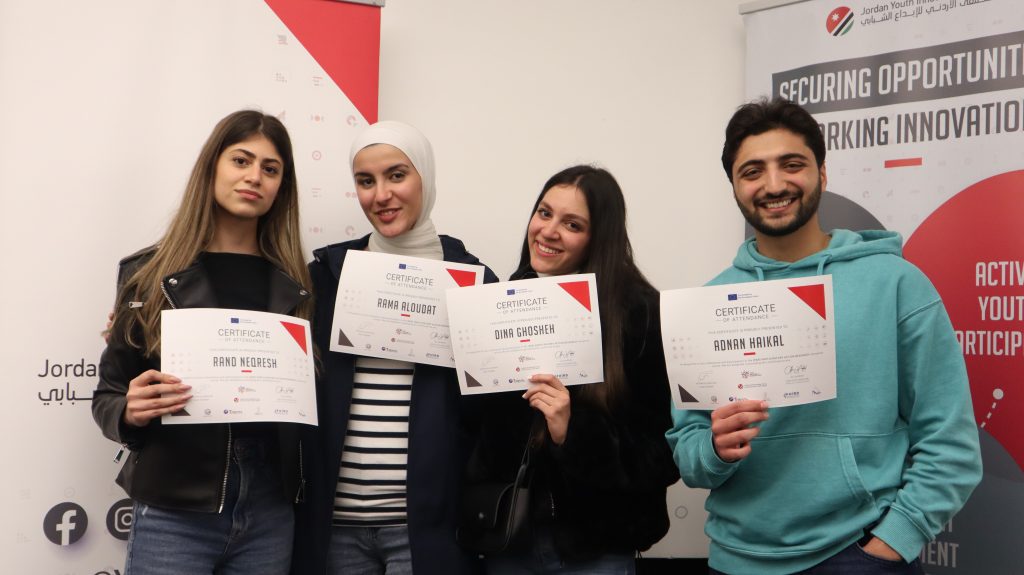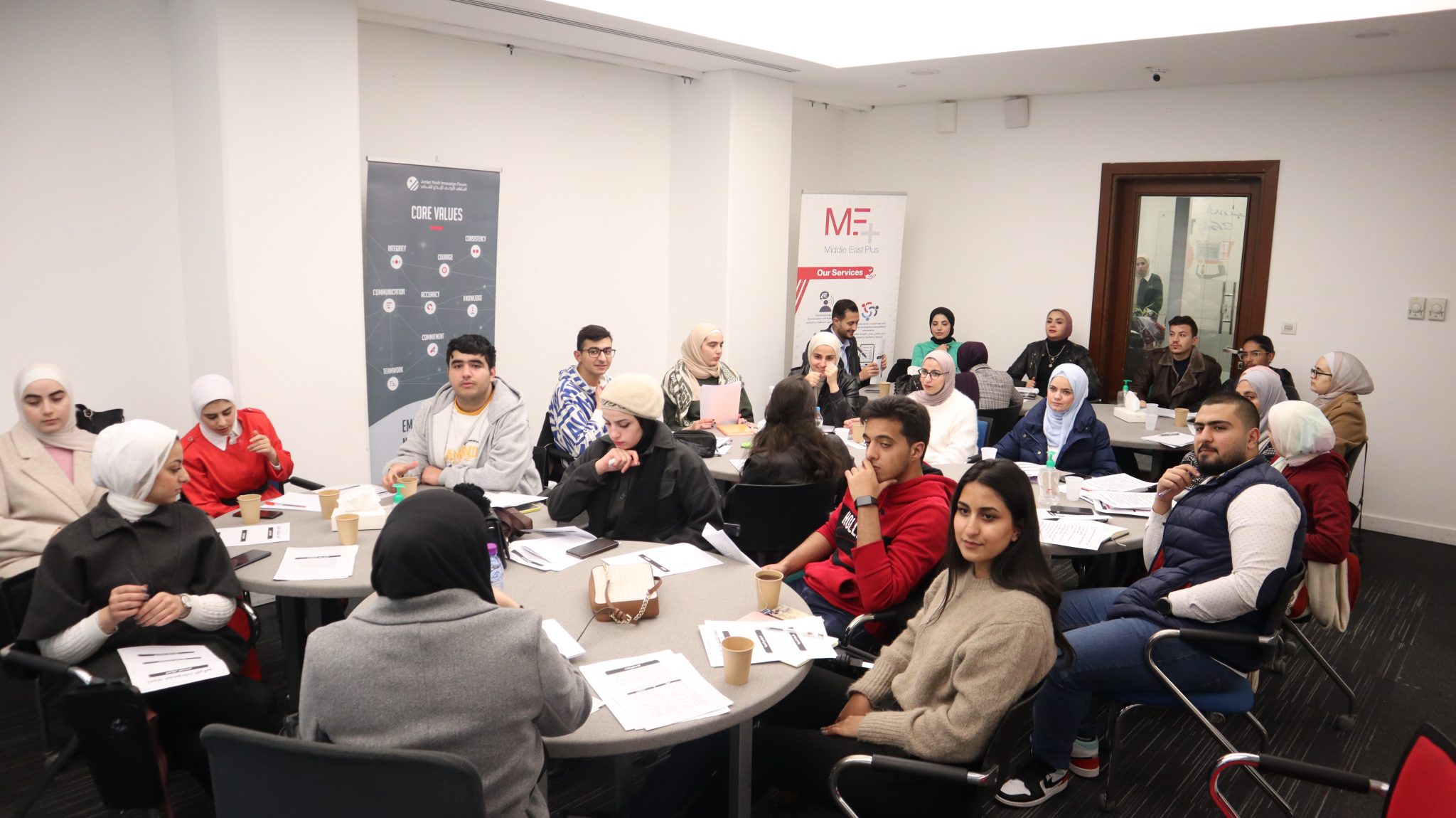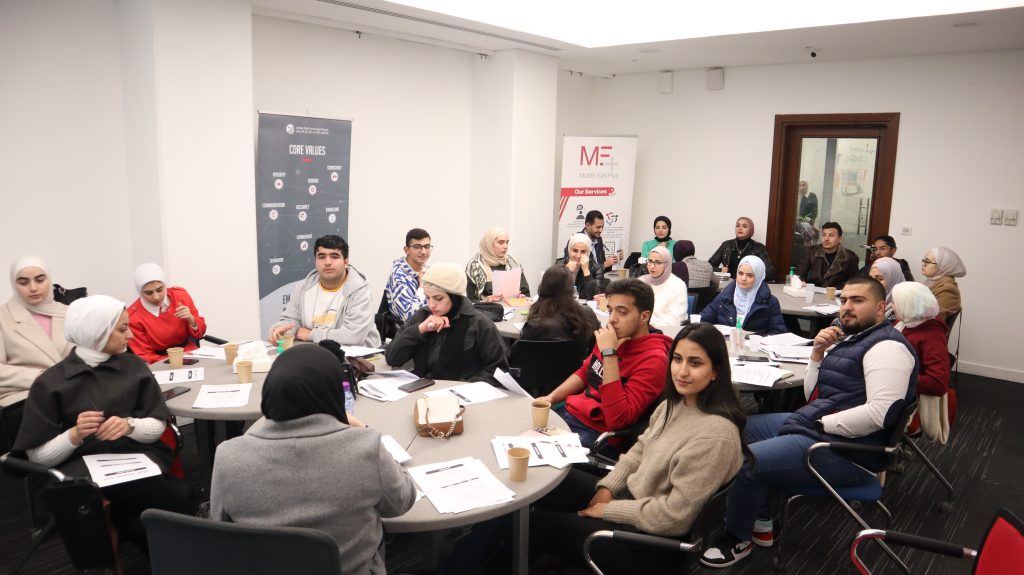 The feedback from participants was overwhelmingly positive. Based on the collected surveys, 78% of the participants declared satisfaction with the training session. They appreciated the practical learning side, the gained new information, especially in analyzing and interpreting data, and the qualified and supportive trainers.
Overall, the 1st Peer-to-Peer Local Training was a success, providing participants with the knowledge and skills necessary to conduct quality research and identify relevant research questions and problems within their specific contexts. The training will undoubtedly contribute to improved research quality and support the development of research skills in Jordan's youth.
On the other hand, our partners; NGO IUVENTA- Serbia, Associazione TDM 2000 -Italy, Farhat Hached Institute for Research and Democracy -Tunisia, Local Democracy Agency Mostar -Bosnia and Herzegovina and Global Citizens Academy -Lithuania have also held similar training sessions in their countries.
---