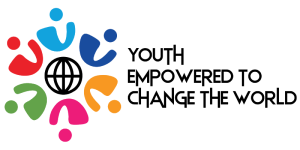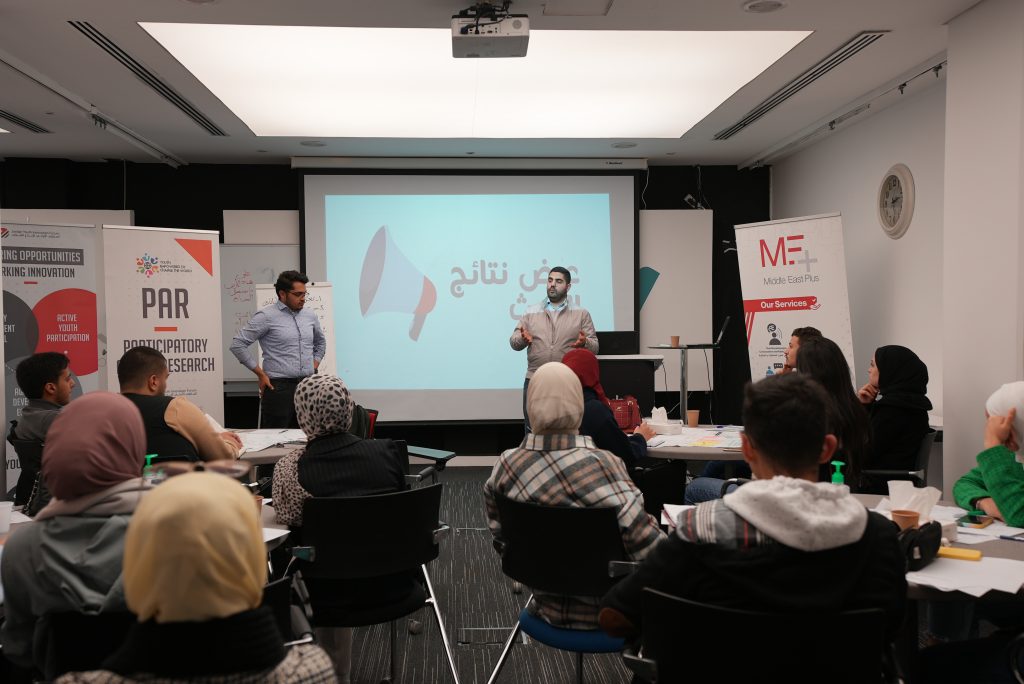 ---
The 2nd Peer to Peer Local Training, held in Amman, Jordan on February 27-28, 2023, brought together a diverse group of 30 participants from various educational backgrounds and fields of expertise. The event was organized by the Jordan Youth Innovation Forum, with the aim of equipping participants with the essential knowledge and skills required to conduct quality research, identify relevant research questions, and address specific problems in their respective areas of expertise. As part of the EU-funded program, Erasmus+ Key Action (2) Youth Empowered to Change the World.
Over the course of two days, participants engaged in a range of activities, including lectures, group discussions, case studies, and hands-on exercises. They learned about participatory action research and its mechanisms of action, developed knowledge and skills in data collection methods, analyzed and interpreted data using different tools and techniques, and learned how to present and publish key research findings. The training also emphasized the importance of research for making change and encouraged participants to plan and take action to make changes in their respective fields.
One of the highlights of the training was the interactive and practical approach to learning. Participants had the opportunity to practice data collection methods through role-plays and practical exercises and received feedback and guidance from trainers. They also learned about different methods of data analysis and interpretation and gained practical experience in presenting their research findings through various mediums, such as academic papers, presentations, and posters.
The diverse educational backgrounds of the participants also contributed to the richness of the training. Participants came from fields such as physical therapy, engineering, nutrition and diets, finance, business administration, translation and language studies, computer information systems, mathematics and statistics, mass communication, journalism, hotels, and hospitality management, among others. This allowed for a broad exchange of ideas and perspectives and helped to broaden the participants' understanding of research practices.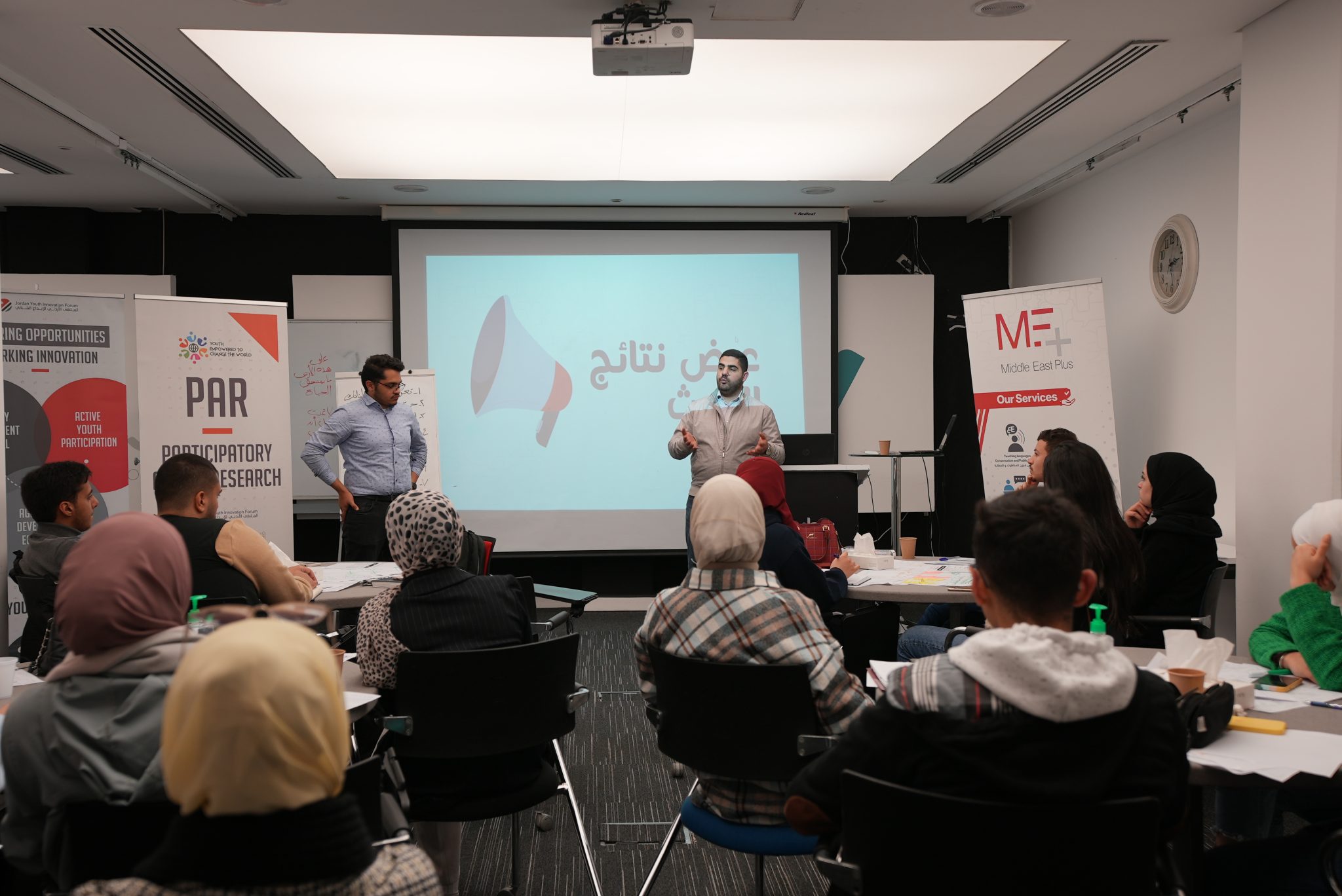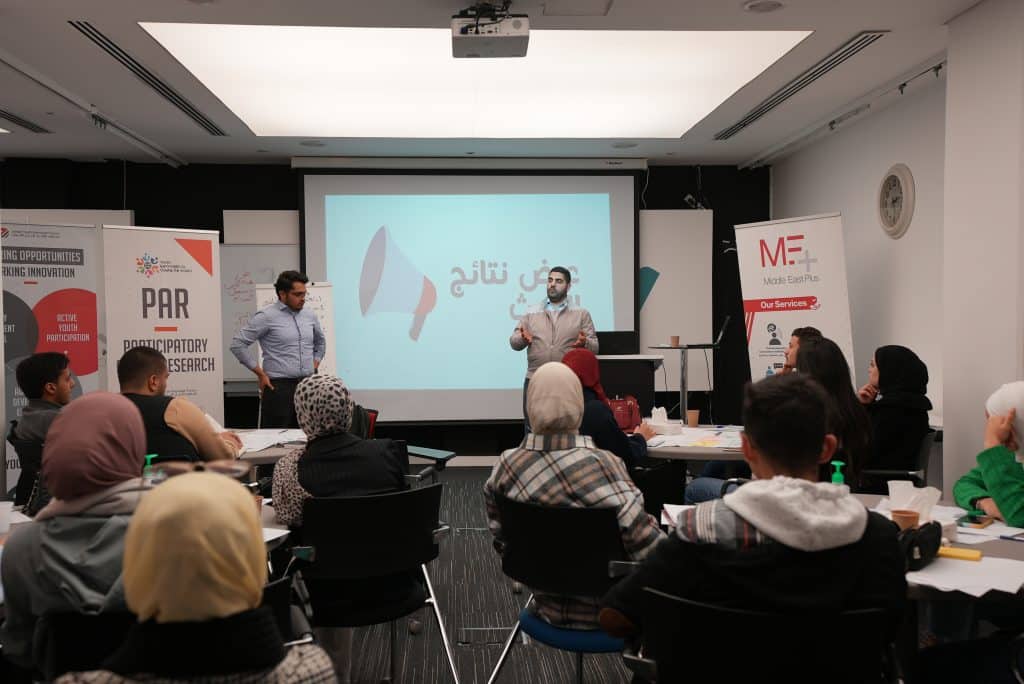 Feedback from participants indicated that they found the training to be very beneficial in expanding their knowledge and skills related to research. Many of the participants reported gaining new information and insights, particularly in the area of data analysis and interpretation, which they felt would be useful in their future academic and professional endeavors. They also appreciated the opportunity to collaborate and exchange ideas with their peers from different educational backgrounds.
Our partners; NGO IUVENTA- Serbia, Associazione TDM 2000 -Italy, Farhat Hached Institute for Research and Democracy -Tunisia, Local Democracy Agency Mostar -Bosnia and Herzegovina, and Global Citizens Academy -Lithuania have also held similar training sessions in their countries.
Overall, the 2nd Peer-to-Peer Local Training was a successful event that provided participants with valuable knowledge and skills that they can apply in their future research work. It also helped to build connections among participants from different fields and fostered a spirit of collaboration and exchange of ideas. We look forward to seeing the positive impact that the training will have on the participants' future research endeavors.
---