---
Street Sports Incubator is the achievement that resulted from the effective collaboration between JYIF and GAME. SSI aims to equip youth with the required business knowledge and life skills, in order to boost their journey towards entrepreneurship and enhance their opportunities of employment. Further, the SSI project provides seed funds to projects related to sports, which gives the chance for youth to achieve their ambition and foster a healthy lifestyle. Read more about the SSI Project here.
The second cycle of the Street Sports Incubator (SSI) was a great success, with participants achieving remarkable growth and achievements. The cycle demonstrated significant progression and development, building on the experience and learnings from the first cycle.
The second cycle took place between September 2019 and August 2020, incubating nine groups of ambitious and inspiring participants. The "Attract" event, which marked the beginning of the program, was held at V-Business Centre in September 2019. More than 43 participants from various governorates of Jordan contributed to the event, where they had the opportunity to improve their business project ideas and present their proposals to a judging committee of experienced entrepreneurs and businessmen. The judges nominated nine projects for incubation (six start-ups and three initiatives).
Street Sports Incubator In Numbers
| | |
| --- | --- |
| Numbers | |
| 49% | The percentage of females who participated in the Attract Event |
| 43 | Participants in The Attract Event |
| 9 | Team winning the first pitching for Incubation |
| 5 | Team Winning Final Pitching for Incubation |
Street Sports Incubator Cycle 2 In Numbers
The selected participants went through six months of intensive training, improving their business knowledge in various areas, such as finance, marketing, IT, and legal issues. They also learned about social skills, leadership, and interpersonal skills to develop their soft skills and social skills, empowering them to lead in the market with more self-awareness. Additionally, the participants went through one-to-one mentorship sessions to develop their business plans and align their projects with the UN Sustainable Development Goals, ensuring that their projects are eco-friendly and green. This enabled the participants to develop their ideas in a more professional and competent way.
At the end of the training period, the participants presented their refined project ideas with a more detailed business plan in front of the judges for evaluation. The judging committee agreed upon the winning projects, which were two initiatives and three start-ups. The winners were celebrated for their outstanding efforts and awarded their well-deserved seed fund of $5000 each to boost the beginning of their journey in the entrepreneurship world. The celebration ceremony was held under the patronage of Her Royal Highness Princess Lara Al-Faisal and Mr. Andreas Thulstrup, senior advisor and head of the Danish program office in Amman. The winners were also given an insightful manual to support and guide them through solving any upcoming financial problems in their businesses.

Meet the Winners of the SSI Second Cycle
Abrar Afaneh, Rahmeh Afaneh , and Mohannad Afana for Hang It Startup
Hang It aims to provide healthcare by offering curative and preventive services that include athletic rehabilitation services and aerial yoga training. The project goals are to spread an enjoyable and therapeutic healthcare culture and to transform aerial yoga from a modern and luxurious sport to an easy and reachable one in various places.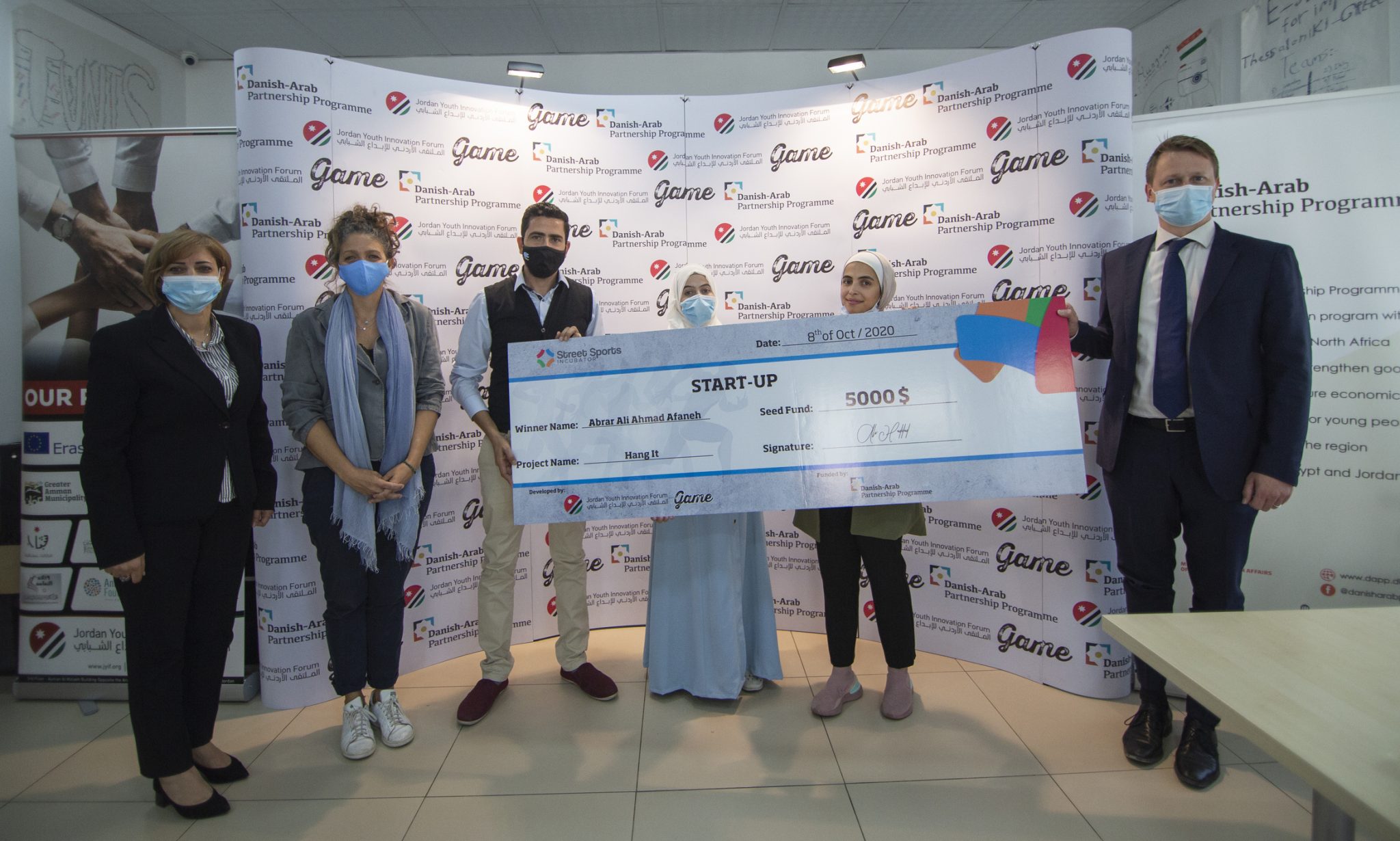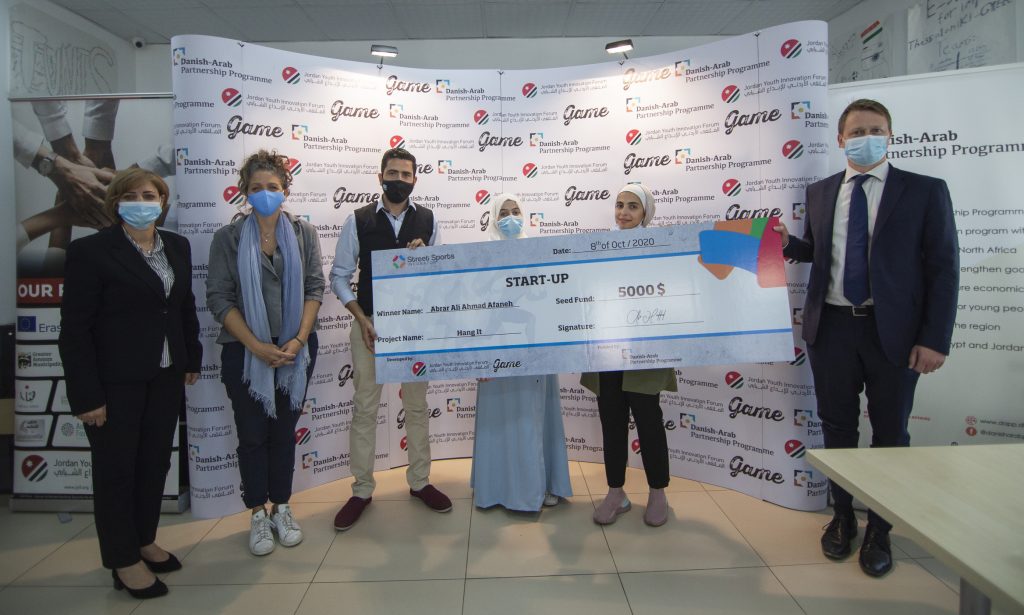 Rania Haddad and Zaid Haddad for Rania Store Startup
Rania Store provides all kinds of sports equipment and tools, whether wholesale or as retail for individual selling. The project aims to encourage and motivate individuals to practice sports for a healthy life and enhance the local economy through the sports industry.
Rania Haddad and Zaid Haddad for Rania Store Startup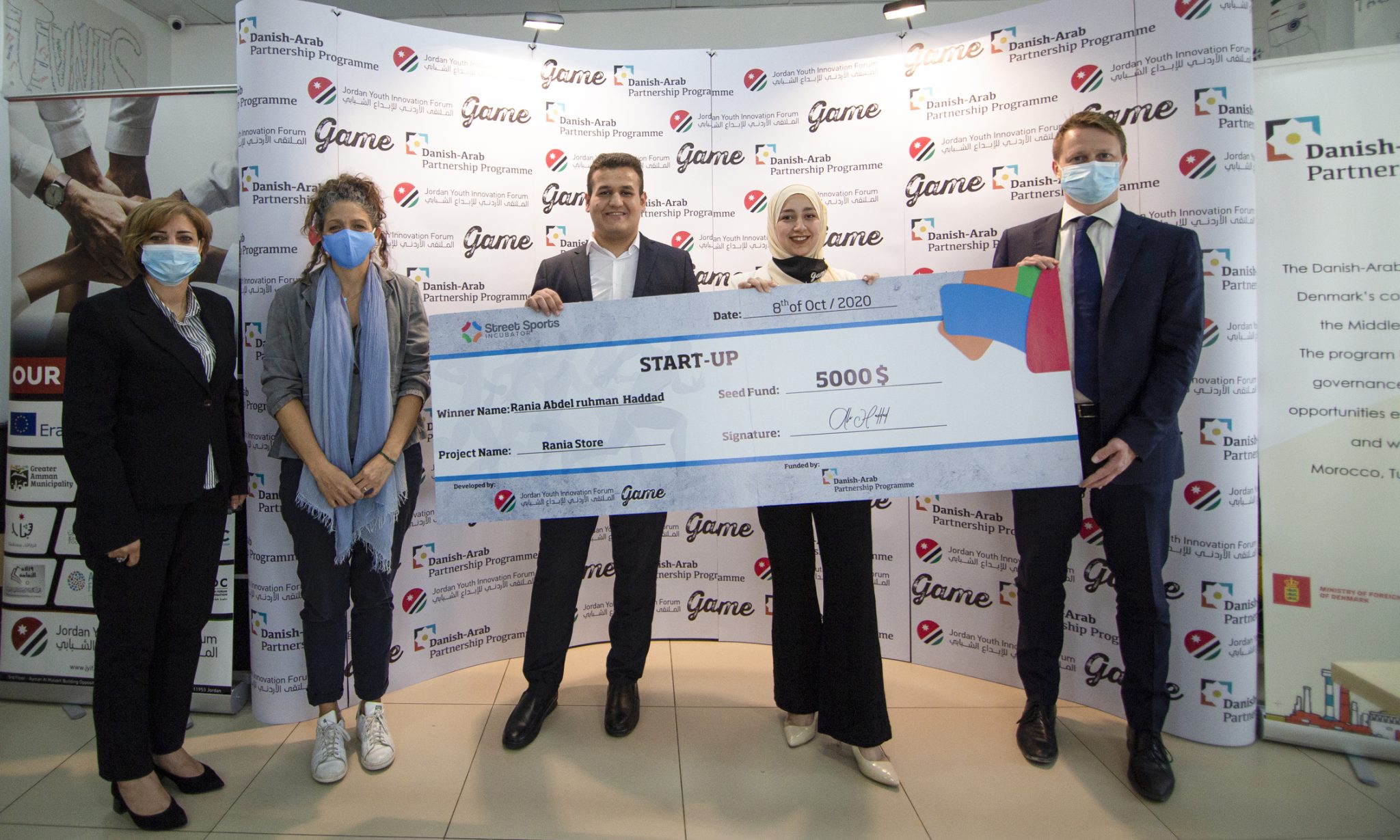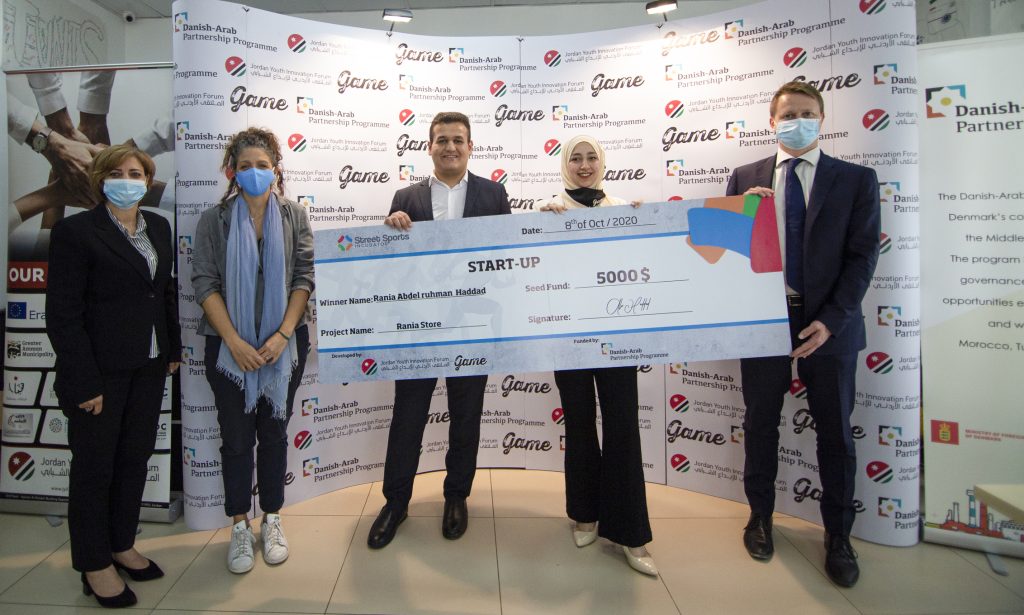 Saeed Eleisah For Skylight Startup
Skylight offers basketball training for children in less advantaged areas, providing safe areas for practices and efficient coaches. Also, maintain guidance and support for the physical and mental health of the children, as well as extracurricular activities that can improve children's social and analytical skills. The project aims to make Basketball practices for kids from less advantaged areas, maintain and supervise children's mental health and well-being, improve levels of education, and enhance children's social and interpersonal skills through fun and active approaches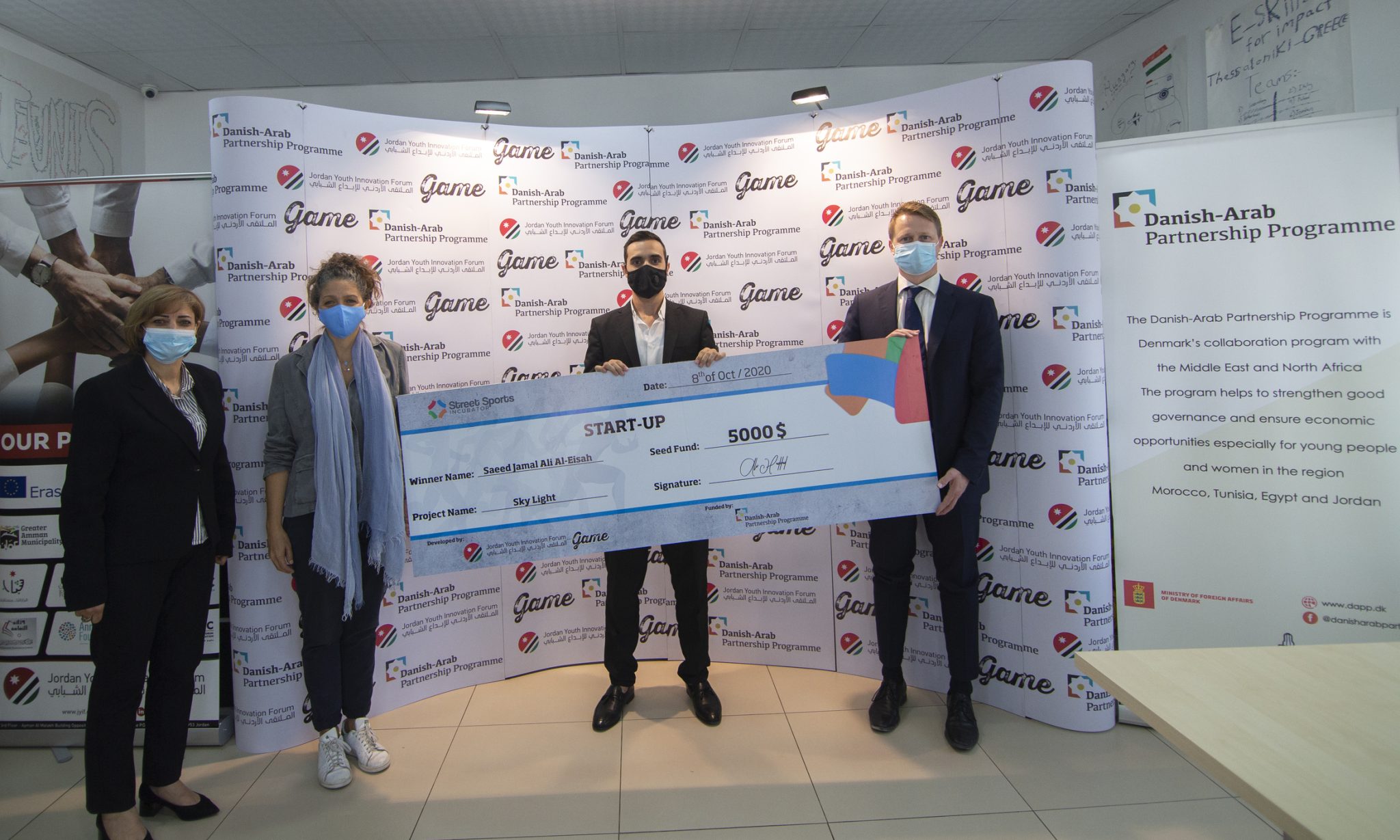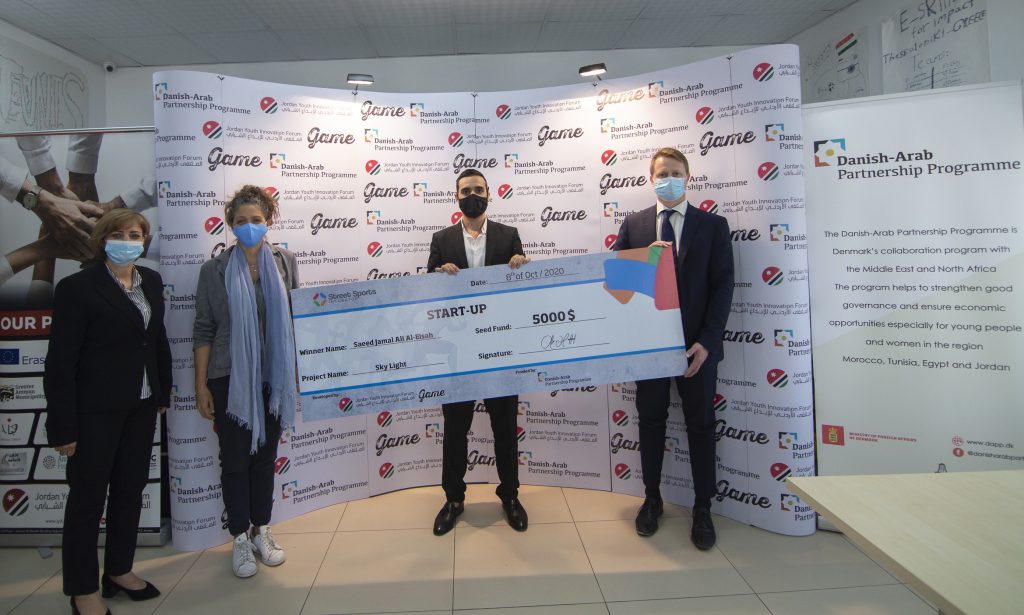 Saeed Eleisah For Skylight Startup
Raghad Almallah for RCT (Raghad Cycling Trips) Initiative
RCT offers cycling rides to visit amazing local sites, providing all required safety equipment and a specialized tour guide. The ambitious 16-year-old aspires to motivate locals to use bicycles more, as this can raise awareness about an environmental issue caused by the excessive use of cars, and also as a healthier substitute. Additionally, she seeks to create a supportive environment for girls and increase the social acceptance of girls biking. The project aims to promote domestic tourism in Jordan, increasing social interaction between individuals. enhancing the physical and mental health of Jordanians, and changing the community's perception of girls cycling through blogs that are posted through YouTube Channels.

Raghad Almallah for RCT (Raghad Cycling Trips) Initiative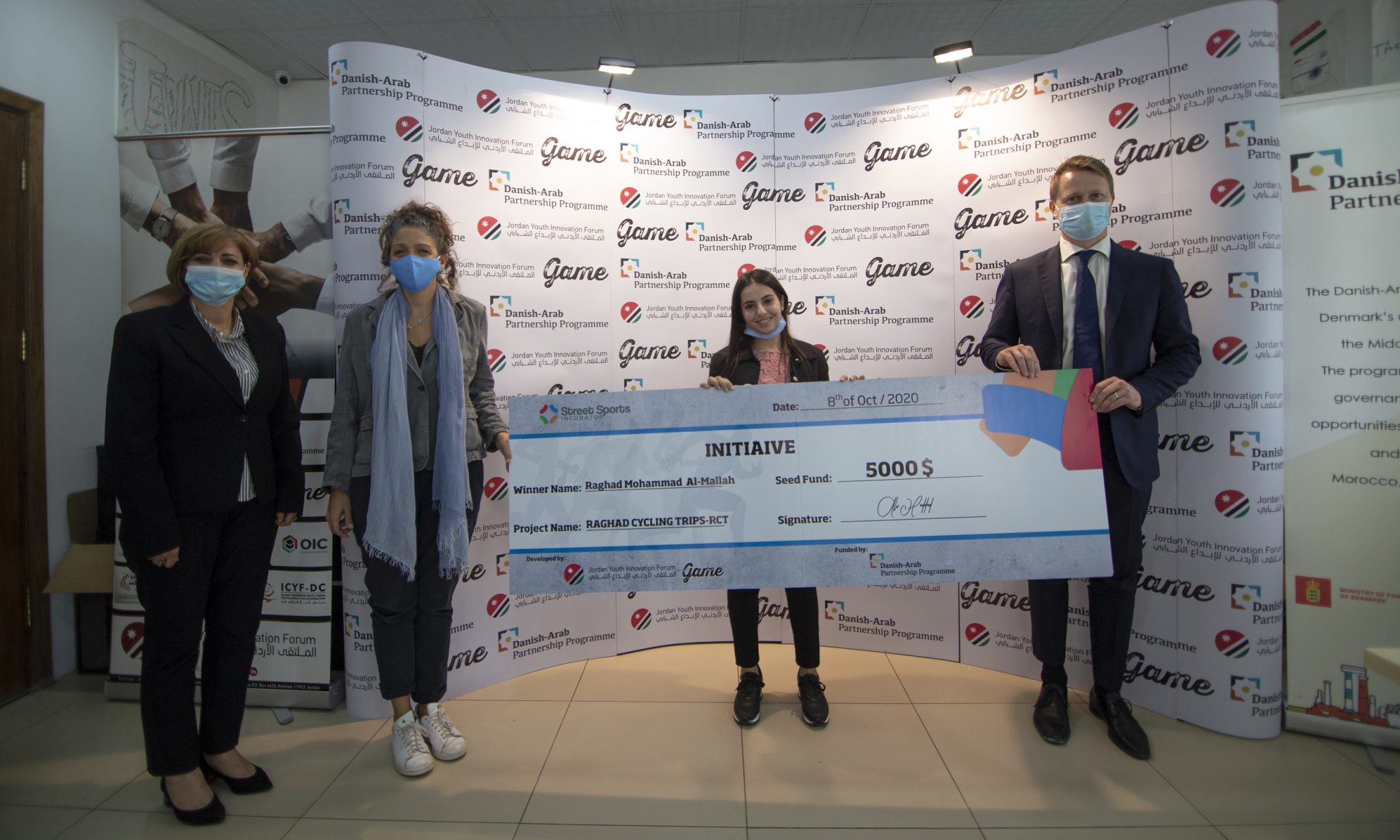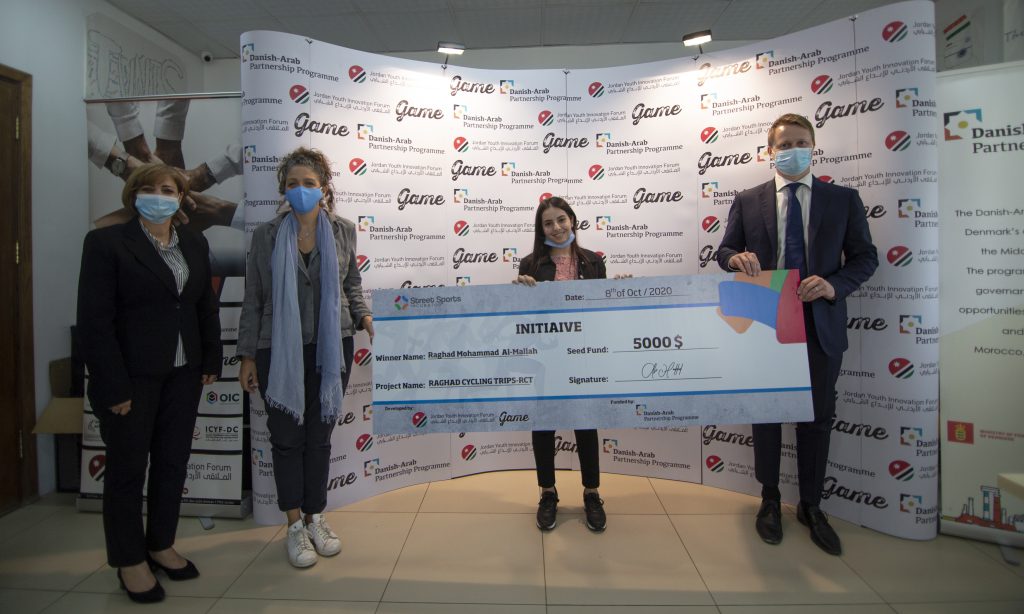 Ibrahim Mehyar for Play Initiative
The play aims to build a public park for street sports (calisthenics, Boxing&Conditioning), and organize classes that aim to achieve equality in terms of gender and physical ability with affordable membership prices for more inclusivity. This project aims to provide a safe public space for street sports, train youth to be sports leaders and role models, and raise awareness about healthy lifestyles and well-being among youth.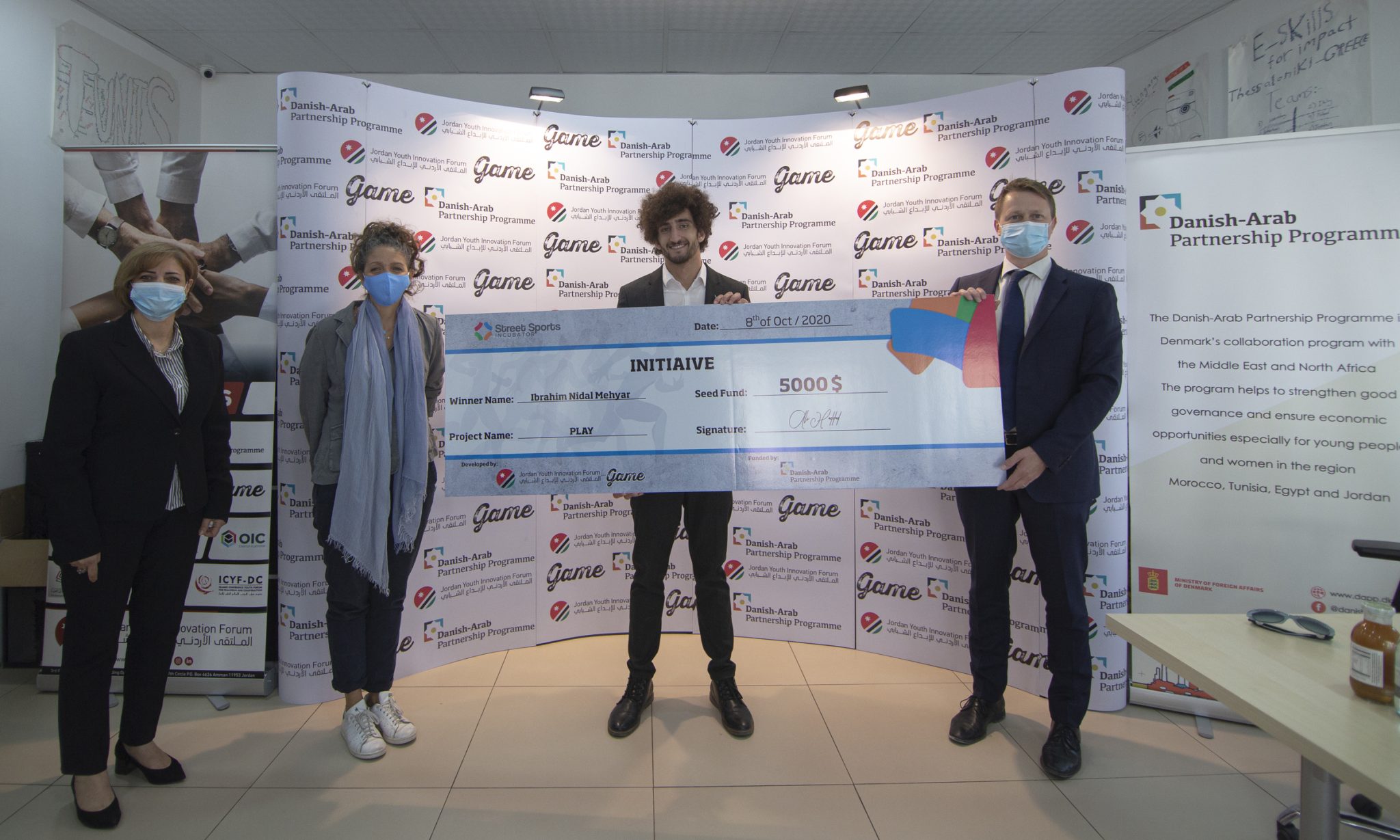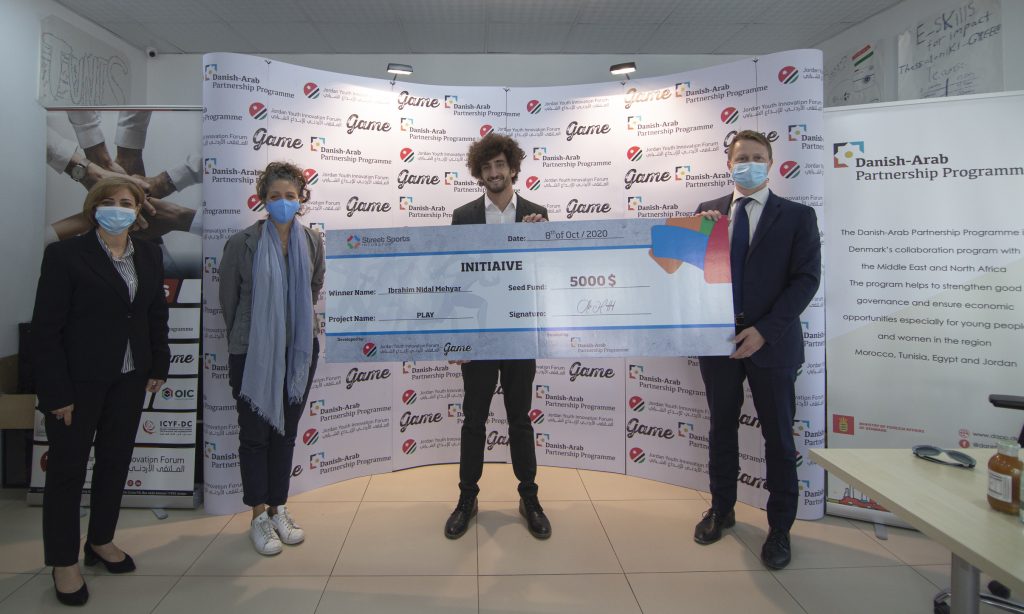 Ibrahim Mehyar for Play Initiative
The success of the SSI second cycle is a testament to the project's growth and potential. The SSI is empowering youth to achieve their entrepreneurial dreams and contribute to the economic growth of Jordan. We look forward to seeing even more success from the SSI in the years to come.
---