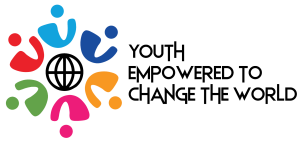 Empowering Young People to Create Positive Social Change
The Youth Empowered to Change the World project is a dynamic initiative that empowers young people to become agents of positive social change in their communities. An Erasmus+ Key Action (2) project, co-Funded by the European Commission, the project aims to build the capacity of youth workers, educators, and social activists to engage young people in participatory action research (PAR) projects that address the most pressing issues facing their communities.
Through a series of local training sessions, online resources, and international exchange programs, the project shall enable hundreds of young people from Europe and the MENA region to develop the skills, knowledge, and confidence to initiate and lead PAR projects in their local communities. These projects cover a wide range of topics, including environmental sustainability, gender equality, mental health, and social inclusion.
One of the key strengths of the Youth Empowered to Change the World project is its use of participatory methodologies, which place young people at the center of the research and decision-making process. By involving young people as active co-researchers, the project fosters a sense of ownership and commitment to the project outcomes, and creates opportunities for young people to develop their leadership and critical thinking skills.
The project also creates a network of local PAR teams and community-based PAR corners, which serve as hubs for ongoing youth-led research and action in their communities. These spaces provide young people with a platform to share their ideas, collaborate with peers, and engage in meaningful dialogue with local decision-makers and stakeholders.
The impact of the Youth Empowered to Change the World project is anticipated to be significant, both at the individual and community levels. Participants shall witness an increased confidence, skills, and motivation to engage in social action, as well as a deeper understanding of the challenges facing their communities. At the community level, the project contributes to the creation of more inclusive and participatory decision-making processes, and helps to address some of the most pressing issues facing local communities.
Overall, the Youth Empowered to Change the World project is a powerful example of how investing in young people can lead to positive social change. By providing young people with the tools, skills, and support they need to become leaders and change-makers in their communities, the project is helping to create a more just, equitable, and sustainable future for all.
Jordan Youth Innovation Forum is glad to share the news regarding such an innovative project with our experienced and reliable partners: NGO IUVENTA- Serbia, Associazione TDM 2000 -Italy, Farhat Hached Institute for Research and Democracy -Tunisia,Local Democracy Agency Mostar -Bosnia and Herzegovina and Global Citizens Academy -Lithuania.
Stay tuned for the impactful project results!